From: Ercan Pilicer <ercanpilicer_at_gmail.com>
Date: Thu, 18 Jun 2009 15:18:41 +0200
Dear Paola

thank you for your reply and comments

for bragg-curve you are right that i missed that volume starts from 0.!
so it is about 27 cm. but there are still some differences on the
curves. while there is an instant drop at about 25cm for g4 and trim
results, curve obtained by fluka looks like an exponential decay after
that depth. and differences in entrance surface values. those can be
from attached plots. what i missed here?

and i want to create two below distribution for theta and energy of each
individual species at target entrance/exit.

1. fluence (number of particle) vs. theta (degree)
2. fluence (number of particle) vs. energy (GeV/n)

to obtain energy and angular distributions of fragments i tried usrbdx
card (as can be seen in the input) however i could not manage that
conversion thing you mentioned!

could you give us some information about how to do these conversion with
USRBDX and USRYIELD cards?

meanwhile i liked the idea of AUXSCORE card.

grazie mille

ciao
e.

On Thu, 2009-06-18 at 10:32 +0200, Paola Sala wrote:
>
>
> Dear Ercan,
>
> 1) If I'm not mistaken the water target and the usrbin both start
> at z=10cm, therefore a bragg peak at z=37 cm means that its depth in
> water is 37-10=27 cm (approx..)
> 2) +3) +4 )you can use the USRBDX or the USRYIELD estimators. Both can
> score particle current or fluence on a boundary. Tey are both
> double-differential estimators, therefore you can also get the fragnents
> angular distribution and spectra.
> Be careful with normalizations!
> Since the "heavyion" particle includes all ion species, you can select the
> isotope that you wish to score with the AUXCARD command.
> You can have a look at the "scoring" lecture from the last fluka course
> ( www.fluka.org --> courses-->athens-->program ) to have details, and of
> course to the manual.
> Hope this helps
> Paola
>
> >
> > dear all,
> >
> > i am trying to simulate nuclear fragmentations before/inside/after a
> > water target.
> >
> > i attached my *.inp, *.flair, and mgdraw.for as well.
> >
> > i would like to be glad for any comments to those questions:
> >
> > 1. bragg curve does not cohorent to Geant4. with Fluka it is about 37cm
> > while 25cm with Geant4.
> > what did i miss?
> >
> > 2. how to find an avarage number of each particles at entrance/exit
> > surfaces of target?
> >
> > 3. how to find a distribution of each nuclear fragment deviation from
> > beam direction (delta theta) at target entrance/exit surface?
> > (frequency vs. theta [degree])
> >
> > 4. how to find an energy distribution of each nuclear fragmentation at
> > target entrance/exit surface?
> > (frequency vs. energy [MeV/n])
> >
> > thank you all
> >
> > ciao
> > e.
> >
> >
>
>
> Paola Sala
> INFN Milano
> tel. Milano +39-0250317374
> tel. CERN +41-227679148
>
>
> Paola Sala
> INFN Milano
> tel. Milano +39-0250317374
> tel. CERN +41-227679148
>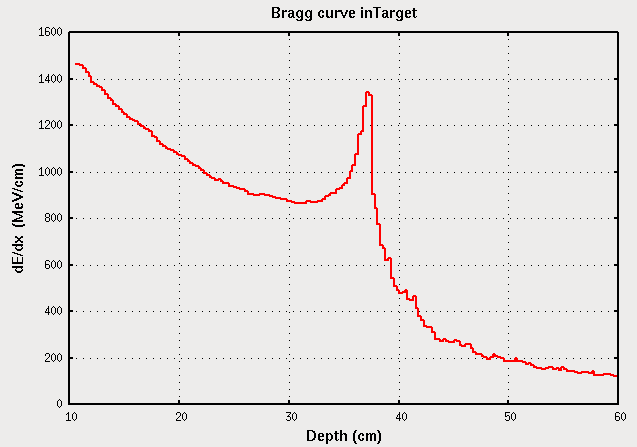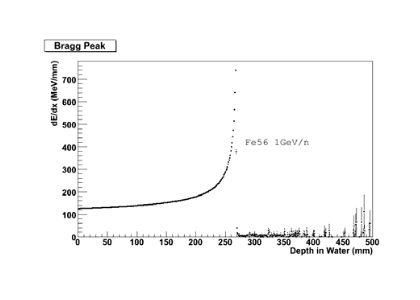 Received on Thu Jun 18 2009 - 16:08:32 CEST