From: Vadim Moskvin <vadim.p.moskvin_at_gmail.com>
Date: Thu, 30 Apr 2015 03:03:12 -0400
Dear Authors and Colleagues,
I have noticed a strange difference between DOSE and Energy deposition
(please see figures in the attachment). If the DOSE was calculating as
deposition from energy in a given bin accounting on a density of the
material where this deposition was and then after all, during the
post-processing, we divide on the bin volume, then we should not have this
artifact. Please advase what went wrong. It seems like the division on the
mass density were moved to post-processing (I had never seen this artifact
before). It could be that something went wrong in my coding...I will
appreciate your suggestion from fresh view on files.
Thank you,
Vadim
__________________________________________________________________________
You can manage unsubscription from this mailing list at
https://www.fluka.org/fluka.php?id=acc_info
application/x-fluka attachment: EX1.inp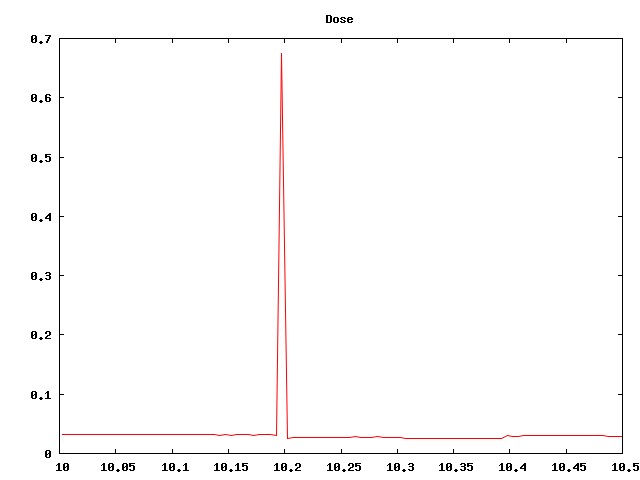 (image/jpeg attachment: EX1_22_plot.jpg)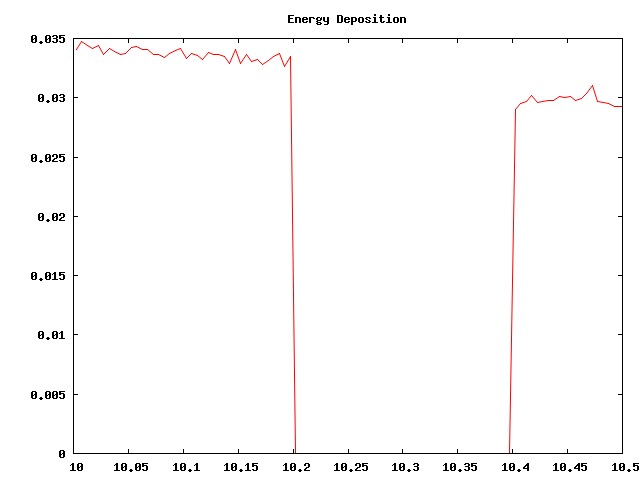 (image/jpeg attachment: EX1_24_plot.jpg)
Received on Thu Apr 30 2015 - 10:19:07 CEST