From: 梅志远 <meizhiyuan_at_hust.edu.cn>
Date: Tue, 15 Aug 2017 22:26:15 +0800 (GMT+08:00)
Hello experts
I am getting some difficulty to run the input file.
When running fluka for cycle#1, there is a core dumpted error happened.
I cant't understand what mistakes has been made and I need your help!
The attachment is the Flair input file.
Thank you very much for your kindly help!

--
Name: Zhiyuan Mei
Add.: HUST(Huazhong University of Science and     
    Technology) in Wuhan, China
PHONE: +86 155-2701-7168
Email: meizhiyuan_at_hust.edu.cn


__________________________________________________________________________
You can manage unsubscription from this mailing list at
https://www.fluka.org/fluka.php?id=acc_info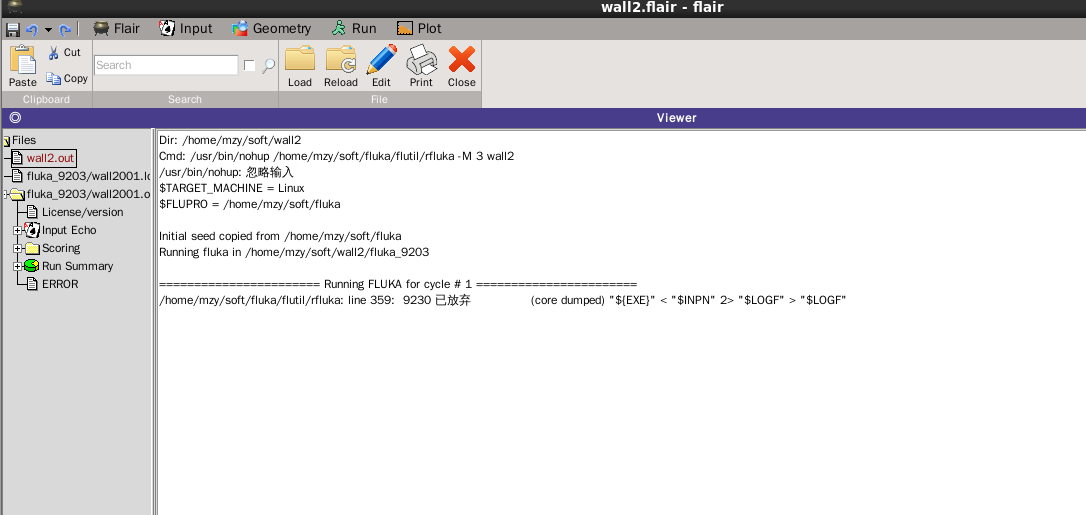 (image/png attachment: QQ______20170815221719.png)
application/octet-stream attachment: wall2.inp
Received on Tue Aug 15 2017 - 17:52:29 CEST