[fluka-discuss]: Fluka on Docker
From: Zlatko Filipovski <zlatko.filipovski_at_ugd.edu.mk>
Date: Thu, 13 Sep 2018 20:11:34 +0000
Dear Fluka Team,
I use Fluka with Docker on Windows 10. I have problem during Run-ing input file. The running doesn't start at all from waiting to attach goes to Finish OK.
After this in the Iog file is shown the next error: Fortran runtime error: Cannot open file fort.15: Too many levels of symbolic links. (The file also sometimes change fort.2)
The situation is strange because when I try the same file to process on another PC which use Fluka installed on Linux OS, the file run and process without any error.
Can you give me some advice how to solve this problem?
Regards,
Zlatko Filipovski
__________________________________________________________________________
You can manage unsubscription from this mailing list at
https://www.fluka.org/fluka.php?id=acc_info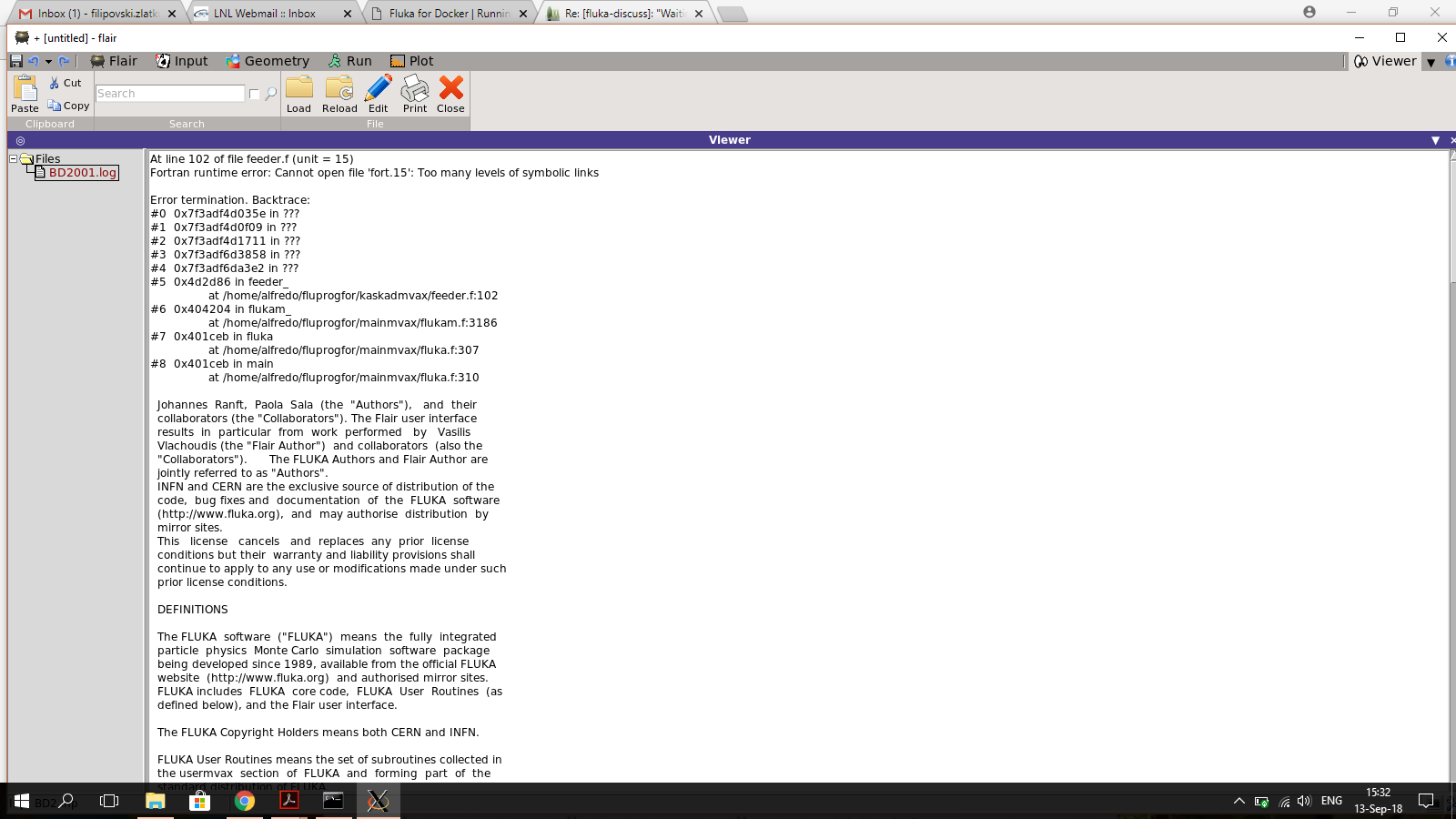 (image/png attachment: Fluka_error.png)
Received on Thu Sep 13 2018 - 23:40:16 CEST
This archive was generated by hypermail 2.3.0 : Thu Sep 13 2018 - 23:40:24 CEST