From: Fajemisin, Jesutofunmi <jfajemisi_at_bnl.gov>
Date: Fri, 9 Aug 2019 13:25:27 +0000
[cid:dfa25b7c-6715-423e-bc2b-f1a946c80225]
Dear Experts,
My input file is attached to this mail. I don't know why it is running for seconds. Please help.
Jesutofunmi Ayo Fajemisin
Intern
Medical Isotope Research and Production
Brookhaven National Laboratory.
________________________________
From: Fajemisin, Jesutofunmi
Sent: Thursday, August 8, 2019 19:44
To: fluka discussion <fluka-discuss_at_fluka.org>
Subject: 35sec run time
Dear Fluka/flair, experts/users,
My code is running a cycle in 35sec. I feel it is wrong. what could be the cause of this?
Jesutofunmi Fajemisin
__________________________________________________________________________
You can manage unsubscription from this mailing list at
https://www.fluka.org/fluka.php?id=acc_info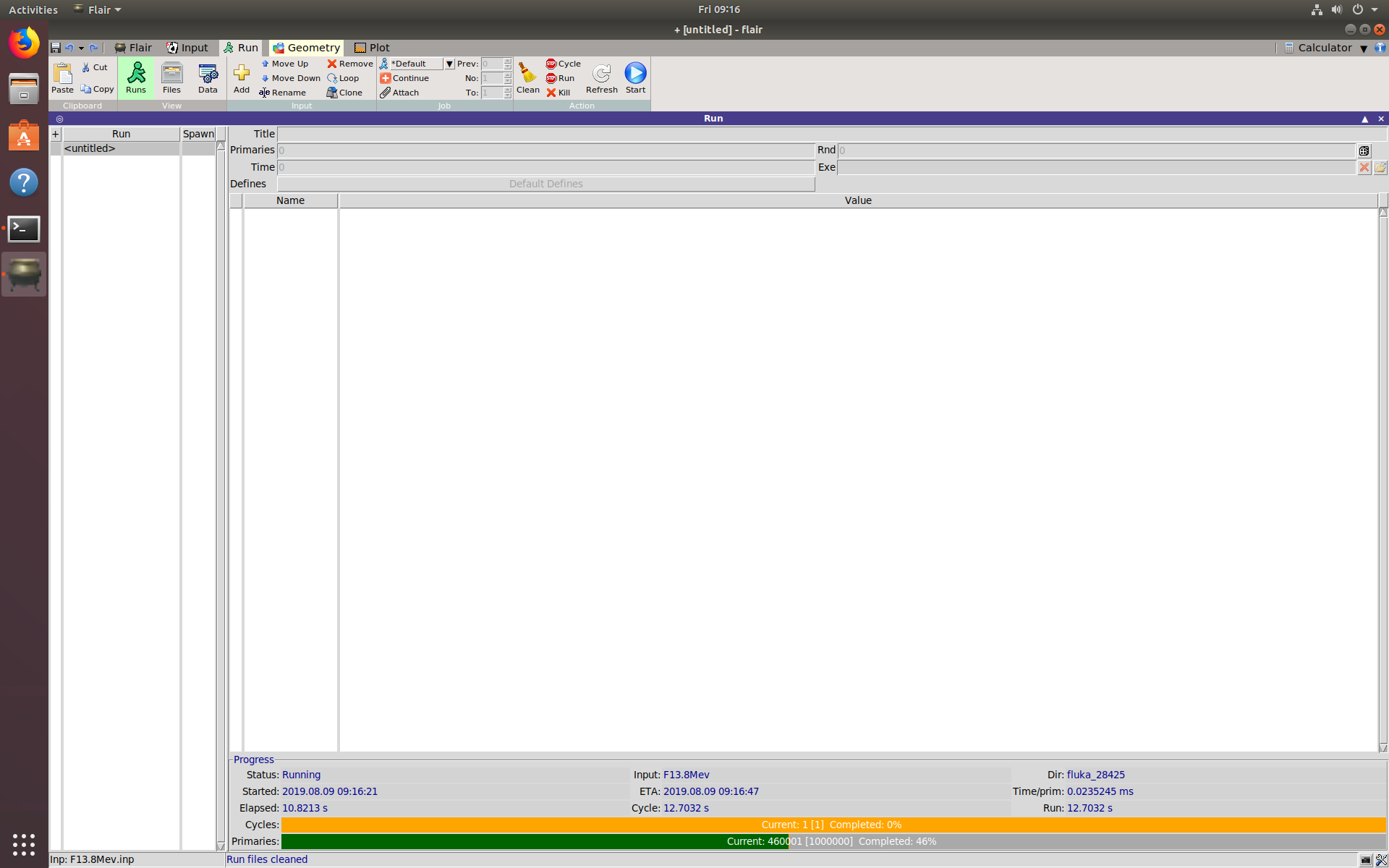 (image/png attachment: Screenshot_from_2019-08-09_09-16-36.png)
Received on Fri Aug 09 2019 - 17:12:37 CEST