[fluka-discuss]: cross section data pB
From: Julien Bonvalet <julien.bonvalet_at_u-bordeaux.fr>
Date: Mon, 18 May 2020 20:39:47 +0200 (CEST)
Hi dear fluka team,
I have a general question.
Fluka use cross section data base TENDL no?
Because I am wondering why such model of cross section (see figure in attachment) for proton/Boron is so far from experimental data (in this example, between incident proton energy from 100keV to few MeV , experimental data of cross section is about 10mb-1b ans TENDL is at 1fb. A 10¹⁵ factor is not nothing...
If someone have an explaination...
Thanks
Julien BONVALET
CELIA FRANCE
__________________________________________________________________________
You can manage unsubscription from this mailing list at
https://www.fluka.org/fluka.php?id=acc_info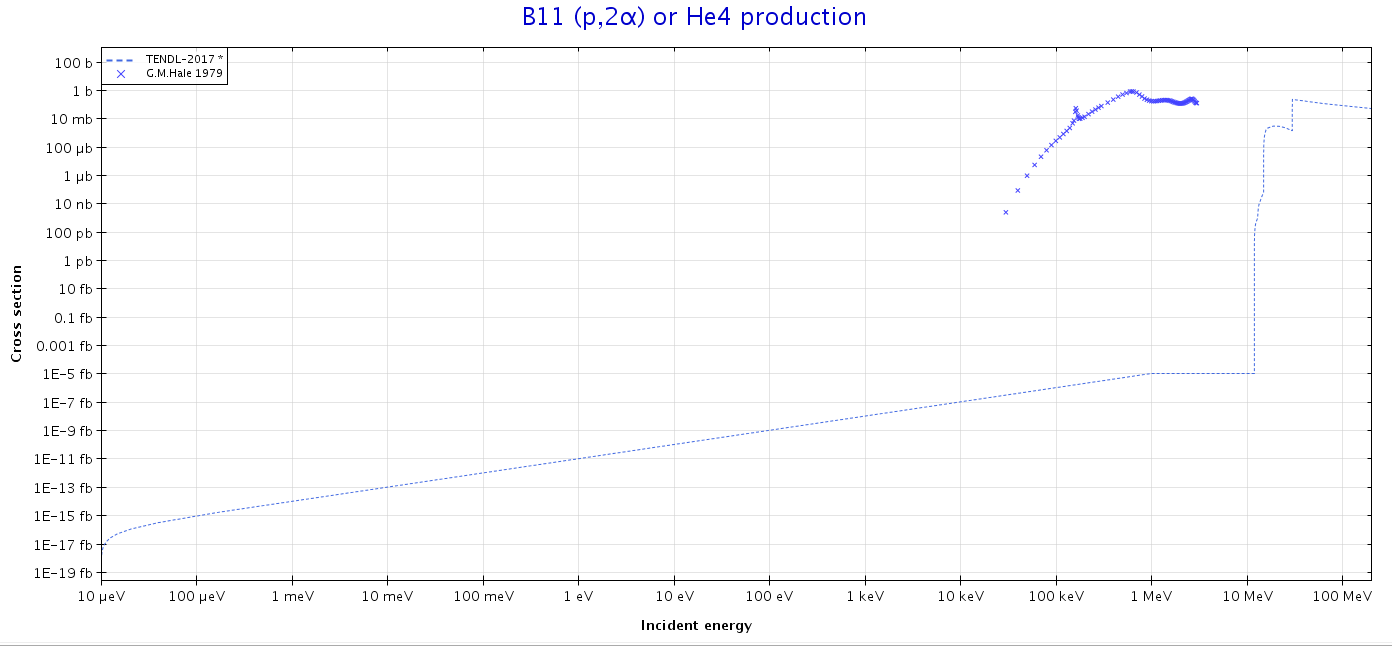 (image/png attachment: 11Bp2alpha_cross_section.png)
Received on Mon May 18 2020 - 22:33:11 CEST
This archive was generated by hypermail 2.3.0 : Mon May 18 2020 - 22:33:14 CEST