[fluka-discuss]: why some core run well but the other show "Time-Out"?
From: 李立华 <13691416247_at_ciae.ac.cn>
Date: Sat, 11 Jul 2020 16:22:22 +0800 (GMT+08:00)
Dear Fluka experts:
I do a simulation using Fluka2020 with 4 cores, after run a period of time,
3 cores run well, but one core show "Time-Out", see pictures below:
why?
with best regards!
__________________________________________________________________________
You can manage unsubscription from this mailing list at
https://www.fluka.org/fluka.php?id=acc_info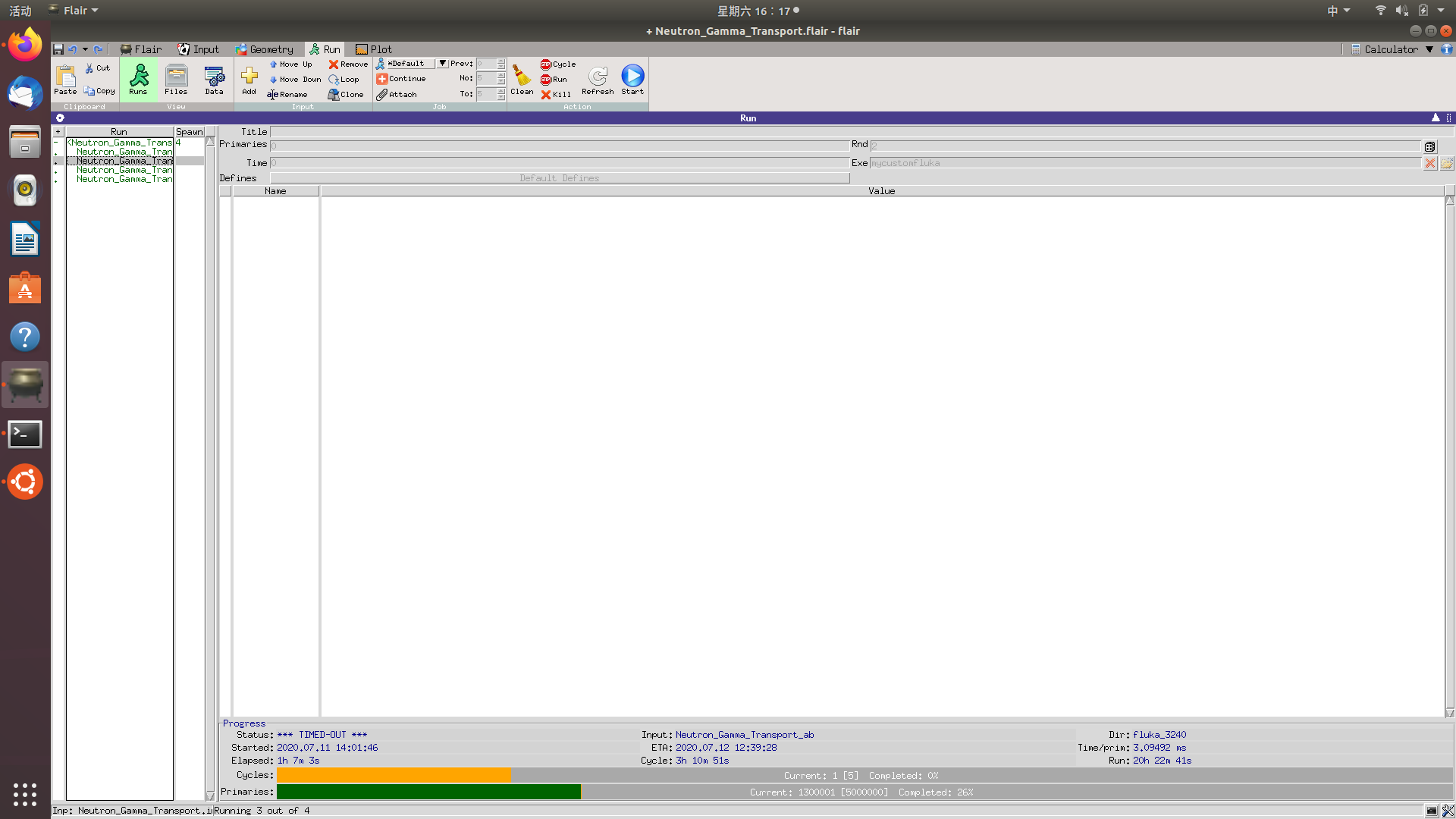 (image/png attachment: 2020-07-11_16-17-09____________.png)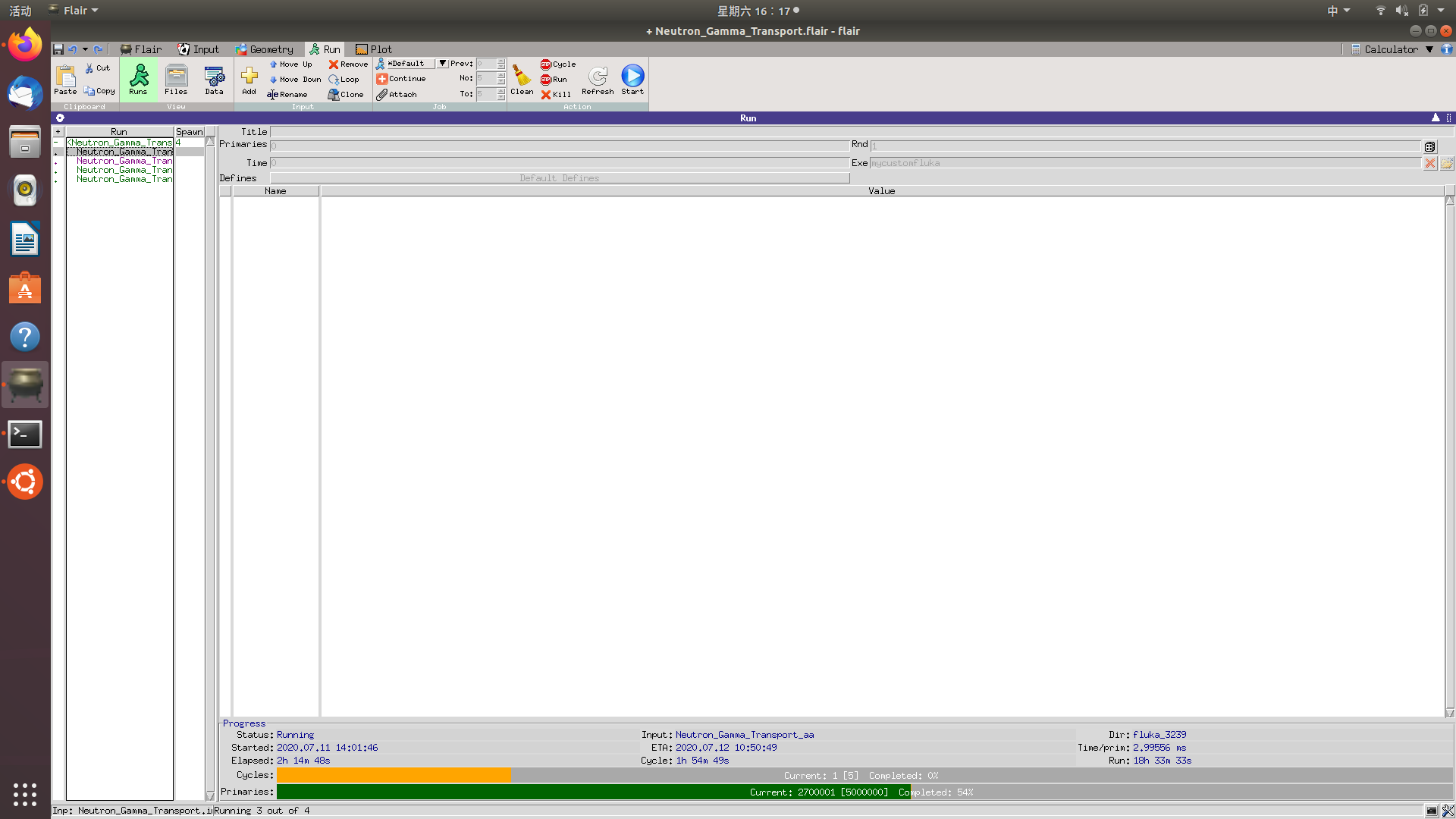 (image/png attachment: 2020-07-11_16-17-38____________.png)
Received on Sat Jul 11 2020 - 12:24:25 CEST
This archive was generated by hypermail 2.3.0 : Sat Jul 11 2020 - 12:24:32 CEST