[fluka-discuss]: TIMED OUT error
From: <ashishsingh_at_barc.gov.in>
Date: Fri, 08 Jan 2021 00:43:23 -0800
Dear Experts,
As per my previous input when i take concrete as house medium instead of
air, TIMED OUT error is showing and run terminates. Is this occurring
due to sudden density change? Here i have attached my input files.
Kindly suggest me how can i resolve this issue. Thanks in advance.
Regards,
Ashish Singh
__________________________________________________________________________
You can manage unsubscription from this mailing list at
https://www.fluka.org/fluka.php?id=acc_info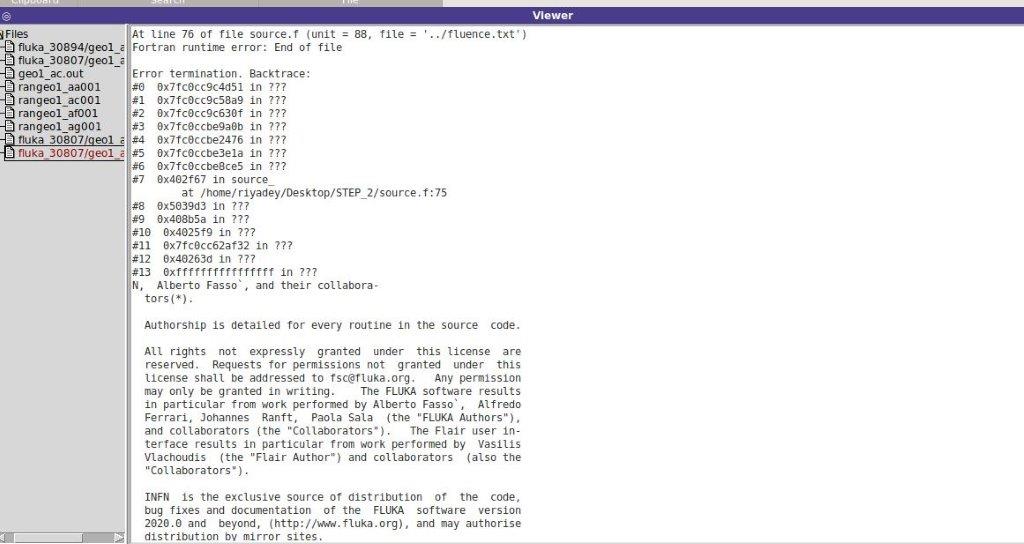 (image/jpeg attachment: error.jpg__size_70702)
Received on Fri Jan 08 2021 - 11:48:13 CET
This archive was generated by hypermail 2.3.0 : Fri Jan 08 2021 - 11:48:15 CET