Photon fluence suppression by Boron
From: <saneesh_at_iuac.res.in>
Date: Sat, 18 May 2013 15:37:44 +0530
Dear fluka experts,
I am using fluka for designing a beam dump structure for stopping
secondary neutrons and gammas. I have used a mixture of paraffin
wax and boric acid as the material. There I found that the
addition of Boron into the paraffin wax reduces the secondary
gamma fluence drastically. I could not find a justification for
this gamma capture property of boron. I am attaching both the
input files and 2D spectra along with this mail. please help me to
resolve this problem.
Thanks and regards
Saneesh N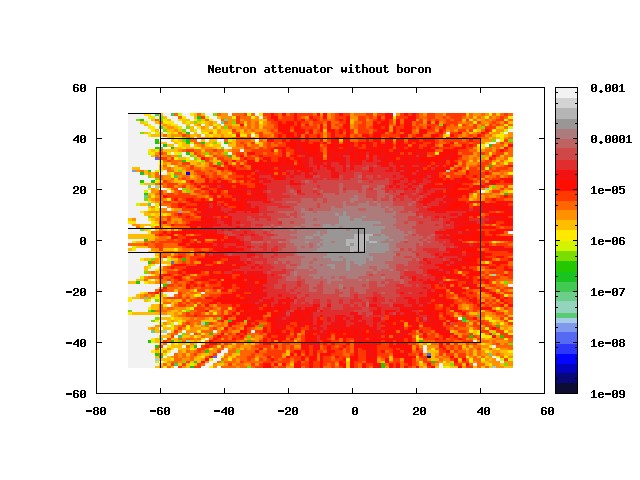 (image/jpeg attachment: plot04.jpg)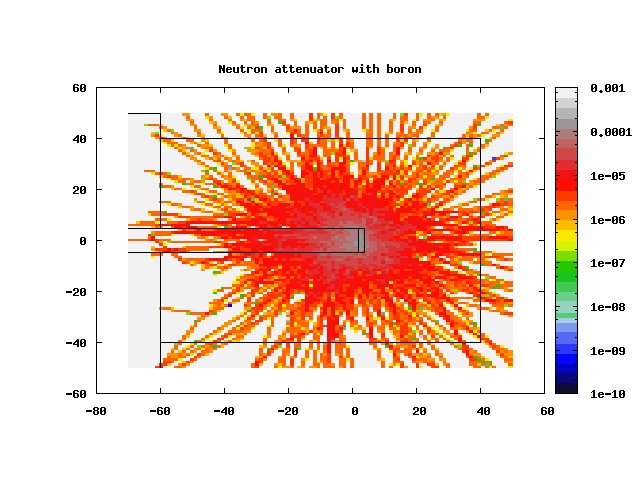 (image/jpeg attachment: 04-plot04.jpg)
Received on Sat May 18 2013 - 13:56:19 CEST
This archive was generated by hypermail 2.3.0 : Sat May 18 2013 - 13:56:22 CEST