[fluka-discuss]: User Routine Compiler Change
From: Bartkoski,Dirk Alan <DABartkoski_at_mdanderson.org>
Date: Thu, 18 Sep 2014 15:13:41 +0000
From what I understand, it is possible to use any compiler (I am interested in gfortran for f90) to compile my user routine as long as I link it properly. I have been looking through the documentation and do not understand how to specify the compiler for the user routine. I would prefer to use Flair. Is it possible to specify the user routine compiler in Flair?
________________________________
Dirk A. Bartkoski, Ph.D.
Postdoctoral Fellow | Radiation Physics
[MDACC Logo]
Mays Clinic (ACBP1.2972.1)
1515 Holcombe Blvd., Unit 1202
Houston, TX 77030
(713) 745-8124 Office | (865) 310-7349 Mobile
dabartkoski_at_mdanderson.org<mailto:dabartkoski_at_mdanderson.org>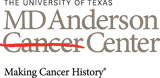 (image/png attachment: image001.png)
Received on Thu Sep 18 2014 - 17:13:41 CEST
This archive was generated by hypermail 2.3.0 : Thu Sep 18 2014 - 18:32:55 CEST