From: Chris Theis <Christian.Theis_at_cern.ch>
Date: Wed, 8 Apr 2015 15:47:47 +0000
Hi Michele,
the second root object is simply the logical group. If you don't want it then you can select "no" when the dialog pops up. In that case each region will be directly merged into the existing root tree. However, if you keep the root from the merged geometry (you can also rename it to another name if you prefer) then you can easily move and rotate the whole imported geometry.
In the attached image you can find an example provided by a colleague of mine. The magnets were modelled in detail only once and then imported including the "root" group. Then the "root" group was duplicated and to each of those new groups, which represents a full magnet, the transformation was applied to move it to its final place. Actually this movement can be done programmatically via a script within SG.
Finally the container boxes for each magnet were subtracted from the surrounding air and the full beam-line was done.
Cheers
Chris
From: fabiemme_at_libero.it [mailto:fabiemme_at_libero.it]
Sent: 08 April 2015 16:08
To: fluka-discuss_at_fluka.org; Chris Theis
Subject: RE: [fluka-discuss]: database of geometrical objects
2015-04-07 10:24 GMT+02:00 Chris Theis <Christian.Theis_at_cern.ch<mailto:Christian.Theis_at_cern.ch>>:
Hi Michele,
I can only answer regarding the possibilities that are currently there for SimpleGeo. Regarding the geometrical database supported by FLAIR somebody else will have to help who has knowledge on that.
It's quite simple to build a geometry database in SG. First you basically define your component (e.g. a full magnet) and place it into a container body like a box. If you then would like to use that object in another geometry you open that other geometry and the select the "Merge" command from the "File" menu. This will import the magnet as a group into your current geometry and you can then apply a transformation to that group. Consequently, the magnet will be moved to its new location. The only thing which you then have to do is to subtract the container box from the surrounding volume in the original geometry. That's it.
You can also duplicate the imported geometries and move them to different places. Thus, you can build a full beam line with very few mouse-clicks. The only thing you should pay attention to is the naming scheme of your bodies. FLUKA has a limit of 8 characters and will silently (!) truncate everything exceeding this limit. So if you want to use duplicates then I recommend to start with short names because for each duplicate SG will append an ID to ensure unique names.
Cheers
Chris
Hello Chris, sorry for the delay in replying your message, however I wanted to apply your method first. Thank you for your suggestions. I have just a question: during the merge operation, by clicking yes to import the library element as a group, SG creates a second root. Is it safe to delete both the root and the container box?
Michele
__________________________________________________________________________
You can manage unsubscription from this mailing list at
https://www.fluka.org/fluka.php?id=acc_info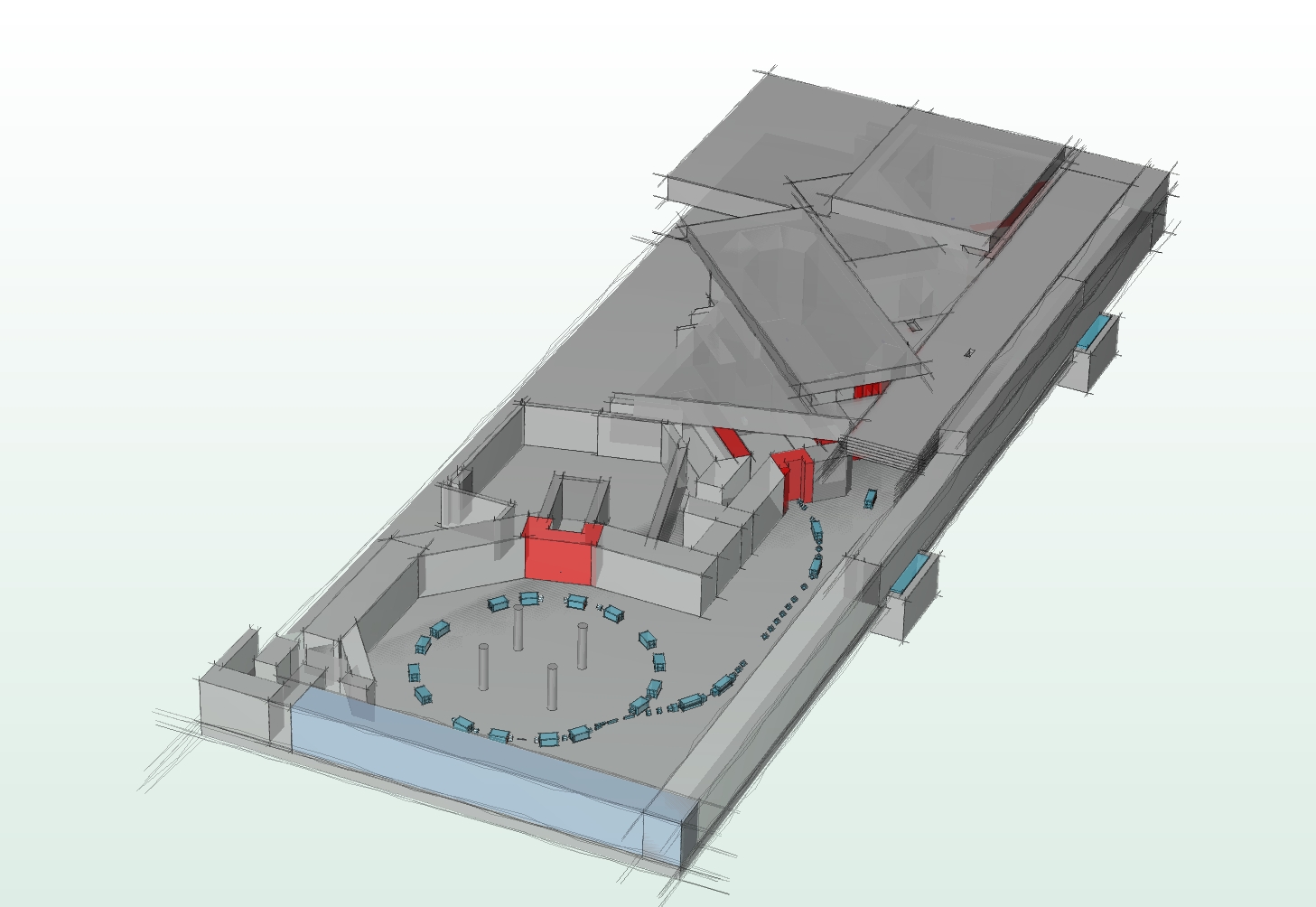 (image/jpeg attachment: HQ5.jpg)
Received on Wed Apr 08 2015 - 19:35:49 CEST