(no subject)
From: ercan pilicer <ercanpilicer_at_gmail.com>
Date: Mon, 1 Dec 2008 00:06:54 +0100 (CET)
dear all,
i dont want to misinterpret the meaning of that plot.
i send one D+ meson as a primary source from the center of detector.
i use USRBIN to get the fluence of possibly produced particles.
like muons...
is that right plot header "Muon Fluence (particle cm-2)" for that case?

...
USRBIN 11. MUONS -28. 200. 0.0 300.muons
USRBIN 0.0 0.0 -150. 200. 200. 200.&
...
START 1.0
STOP

and then for large number of primary source the header should be;
"Muon Fluence (particles cm-2 pr-1)"

is that right?

ciao
e.


-- 
==================================================
   Ercan Pilicer
   Uludag University, Turkey
   High Energy Physics Department
==================================================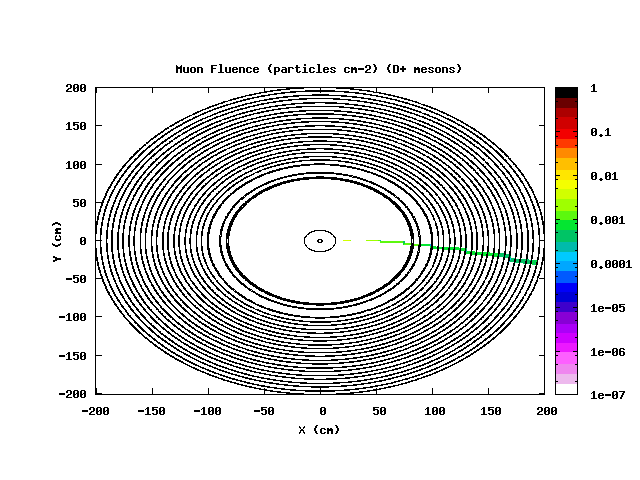 Received on Mon Dec 01 2008 - 00:43:30 CET
This archive was generated by hypermail 2.2.0 : Mon Dec 01 2008 - 00:43:30 CET