Re: [fluka-discuss]: Installing, g77 , lfluka command not found
From: Chenyen Lee <chenyenlee_at_gmail.com>
Date: Sun, 3 Nov 2013 11:13:14 +0800
Francesco :
Thank you for the direction.
I tried to install FLUKA in home directory,but encounter more permission
problem.
I need much more time to know the command to fix it,
so I try to install on Ubuntu 13.10 on my new laptop first.
The problem is the same on newly installed Ubuntu 13.10 on laptop.
Lee
2013/11/2 Cerutti <Francesco.Cerutti_at_cern.ch>
> Hi
>
> do not work in /media but go to your home directory and install FLUKA
> there: create a dedicated directory, unpack the .tar.gz file, define FLUPRO
> and type make (you do not need to issue explicitly the command lfluka, that
> by the way in flutil has to be typed as "./lfluka" and not "lfluka")
>
> Ciao
>
> Francesco
>
>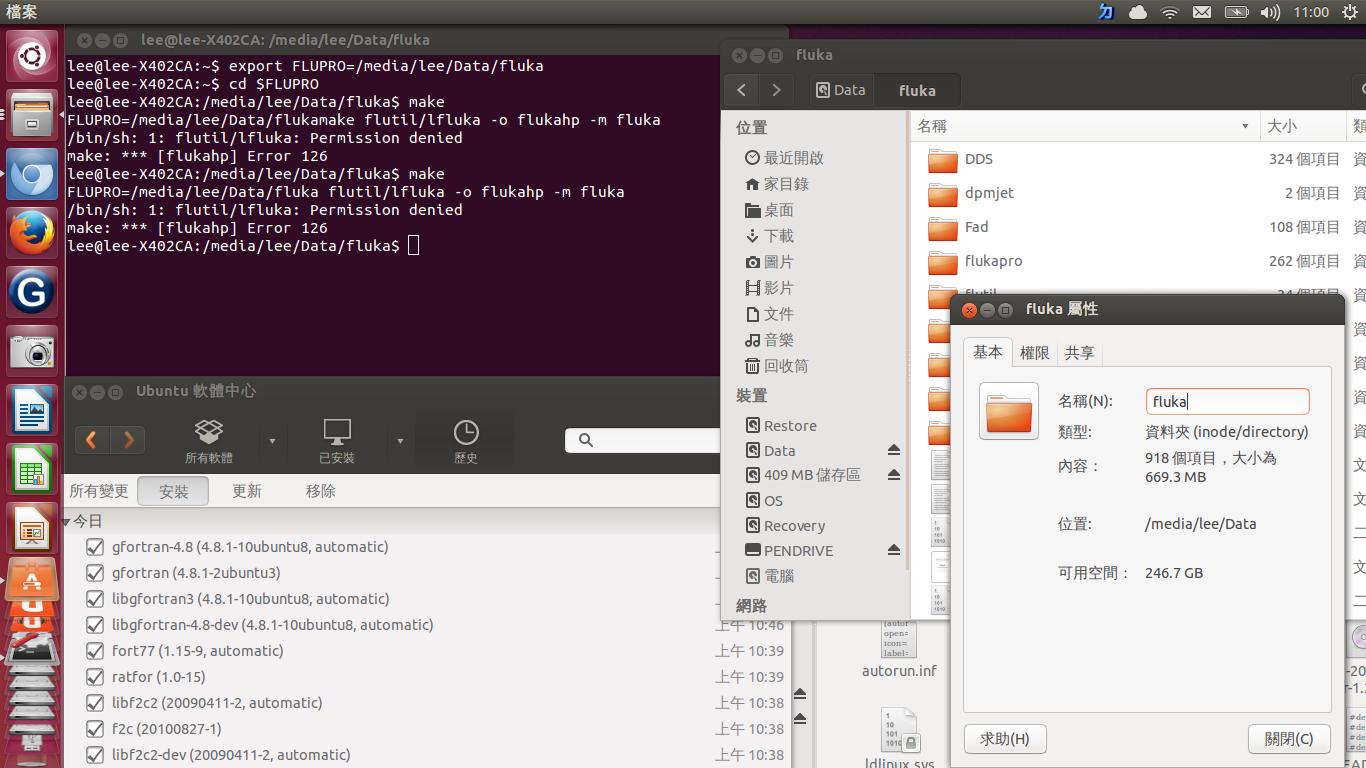 (image/jpeg attachment: 2013-11-03_11:00:17.jpeg)
Received on Sun Nov 03 2013 - 05:20:03 CET
This archive was generated by hypermail 2.3.0 : Sun Nov 03 2013 - 05:20:09 CET