From: Francesc Salvat-Pujol <francesc.salvat.pujol_at_cern.ch>
Date: Fri, 8 Jun 2018 21:37:43 +0200
Dear Sizwe,
I'm afraid the problem is that regions Bottle and Detector in your
geometry do not seem to share any "boundary" (see the zoomed-in
screenshot), so there cannot be a boundary crossing from Bottle to
Detector, hence the empty USRBDX scoring you observe.
Note that the Detector region is defined in terms of +body6,
RCC body6 0.001 0.0 22.601 0.0 0.0 .449 1.6
which starts at (x,y,z)=(0.001,0.0,22.601) and extends farther along z,
whereas the Bottle region is defined in terms of
RCC body1 0.0 0.0 16.7 0.0 0.0 5.9 1.6
which starts at (0,0,16.7) and extends up to (0.0, 0.0, 22.6), i.e.,
.001 cm short of where the Detector starts in z.
I would avoid defining regions with touching surfaces (it has trouble
written all over it). Instead of having two "touching" RCCs, define a
bigger one and use an XYP to separate between Bottle and Detector.
Hope this helps,
Cesc
On Thu, Jun 07 2018, at 18:02 +0200, SIZWE SCELO MHLONGO wrote:
>
>Dear FLUKA experts and fellow users,
>
>I've installed the latest FLUKA version
>(fluka2011.2x-linux-gfor64bit-6.4-AA) in a 64 bit machine (OS:Ubuntu
>16.04). Most of my input files run and finish okay. My only problem is that
>the USRBDX card no longer scores the photon fluence as it did in the
>previous version, do you know what the problem could be? I've also attached
>one of the input files. Thanks.
>
>Regards,
>
>Sizwe
>
>--
>
>
>
>
>
>
>
>
>
>
>
>
>Disclaimer - This e-mail is subject to UWC policies and e-mail
>disclaimer published on our website at:
>https://www.uwc.ac.za/Pages/emaildisclaimer.aspx
><https://www.uwc.ac.za/Pages/emaildisclaimer.aspx>
>
>
>
>
>
>

--
Francesc Salvat Pujol
CERN-EN/STI
CH-1211 Geneva 23
Switzerland
Tel: +41 22 76 64011
Fax: +41 22 76 69474


__________________________________________________________________________
You can manage unsubscription from this mailing list at
https://www.fluka.org/fluka.php?id=acc_info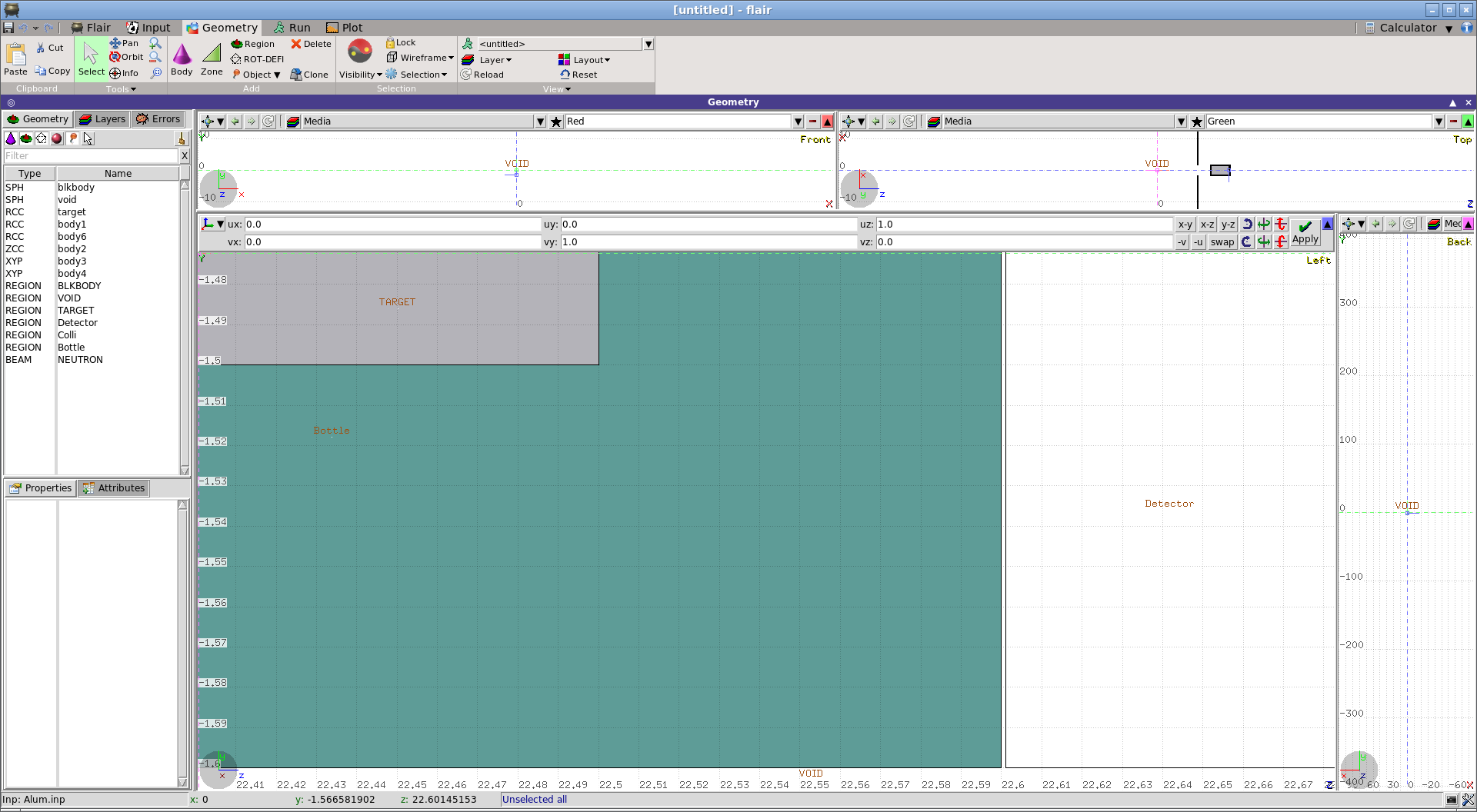 (image/png attachment: sshot.png)
Received on Fri Jun 08 2018 - 22:50:31 CEST