From: Devis Dean <devis.dean_at_studio.unibo.it>
Date: Wed, 25 Jul 2018 09:56:08 +0000
Dear Fluka Experts,
i'm trying to study activation of the head of a therapeutic linac,
then in the card PHYSICS, type Evaporat, i must insert the model New Evap with Heavy Frag, also important for scoring RESNUCLEI.
The simulation starts and ends with Finished ok,
but when i save the generated files, appears the screen that I send in attachment.
If i close and re-open the file.flair, the model is automatically become IGNORE.
I think the whole simulation was done with the IGNORE model.
I read in the guide that "IT CAN BRING A SIGNIFICANT CPU BURDEN",
but I did not understand what is the problem.
Can you help me?
Thank you very much.
Devis
__________________________________________________________________________
You can manage unsubscription from this mailing list at
https://www.fluka.org/fluka.php?id=acc_info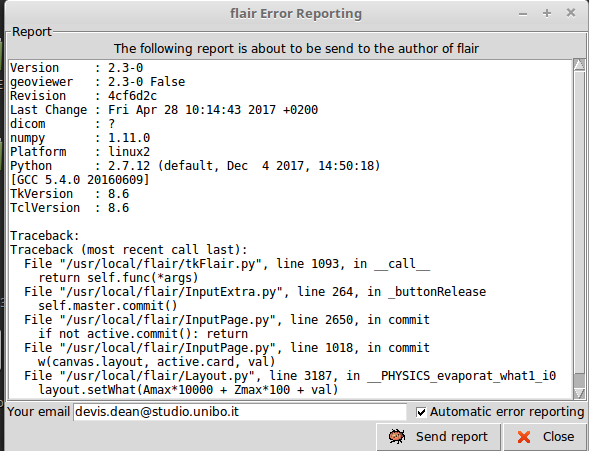 (image/png attachment: Schermata_del_2018-07-23_18-51-08.png)
Received on Wed Jul 25 2018 - 13:18:05 CEST