From: Angel <a.demerdzhiev_at_phys.uni-sofia.bg>
Date: Tue, 3 Sep 2019 12:58:19 +0300
Hello everyone!
I am a bit confused with the USRBIN card. I am trying to calculate the
ambient dose-eq for cyclotron shielding analysis. My question is what
exactly I get to plot when I changing the projection limits, in the case
of 1D and 2D plots? By changing the projection limits I mean to change
the values of the limits of x and y axis if i want to see the change in z
direction, as shown on the attached picture. Does it normalize it to the
volume of bins or I get an integral quantity for a particular volume (the
volume of a single bin)? Since the variation of the projection limits, of
the axis leads to change of the results I get.
I would also appreciate any guide for choosing correct values in the
projection fields.
Thank you in advance!
Angel

-- 


__________________________________________________________________________
You can manage unsubscription from this mailing list at
https://www.fluka.org/fluka.php?id=acc_info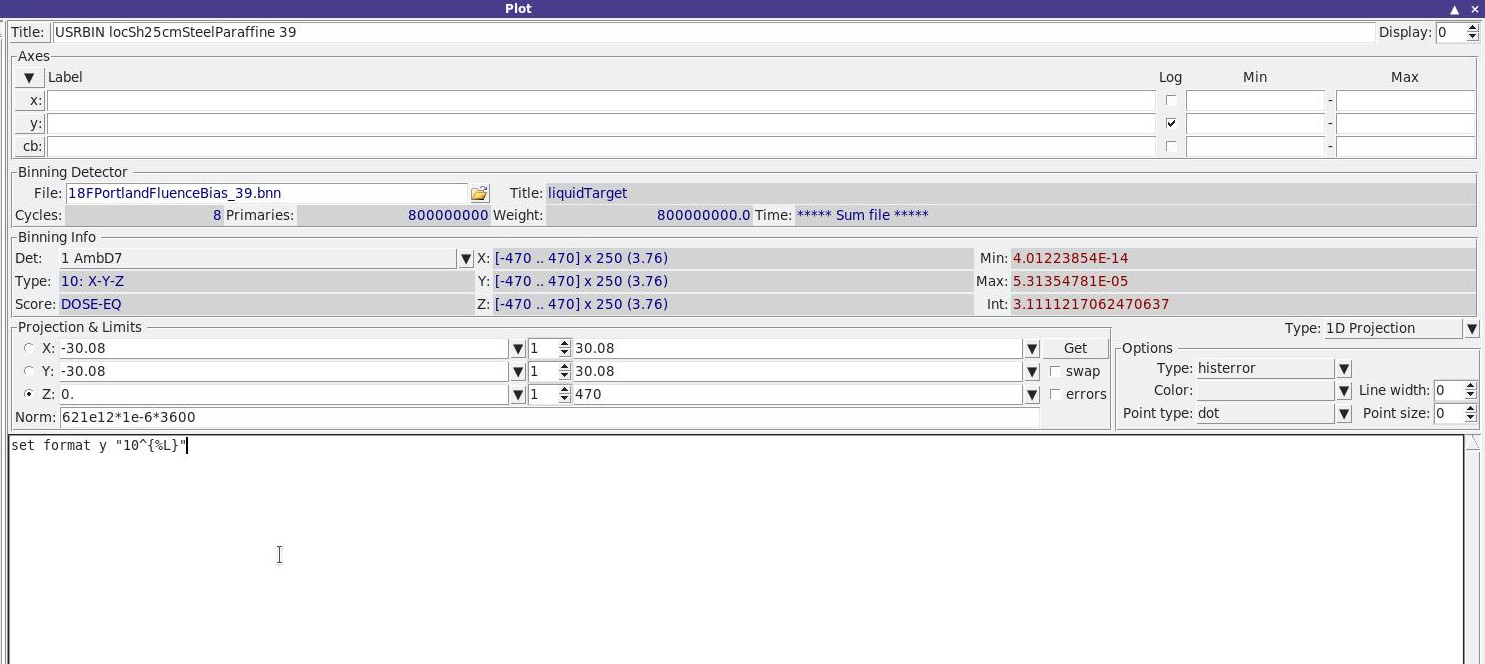 (image/jpeg attachment: USRBIN.jpeg)
Received on Tue Sep 03 2019 - 14:24:24 CEST