Energy deposited in Gas not extrapolating to zero
From: Howard Matis <hsmatis_at_lbl.gov>
Date: Mon, 20 Dec 2010 15:10:38 -0800
I just made a plot of the energy deposited in a gas (argon). I calculated the energy
deposited by summing up the energy in EVENTBIN.
The pressure scan was made by 1) calculating the total energy with
versions 2010 and versions 2008. The "em energy" with Fluka 2008.
As you can see in the plot, I get the same results with 2010 Fluka and 2008 Fluka.
However, all three plots extrapolate to energy deposition at zero gas density.
All three plots are very linear. Can someone explain why the energy does not
extrapolate to zero energy deposition? I am enclosing my plot.

Howard Matis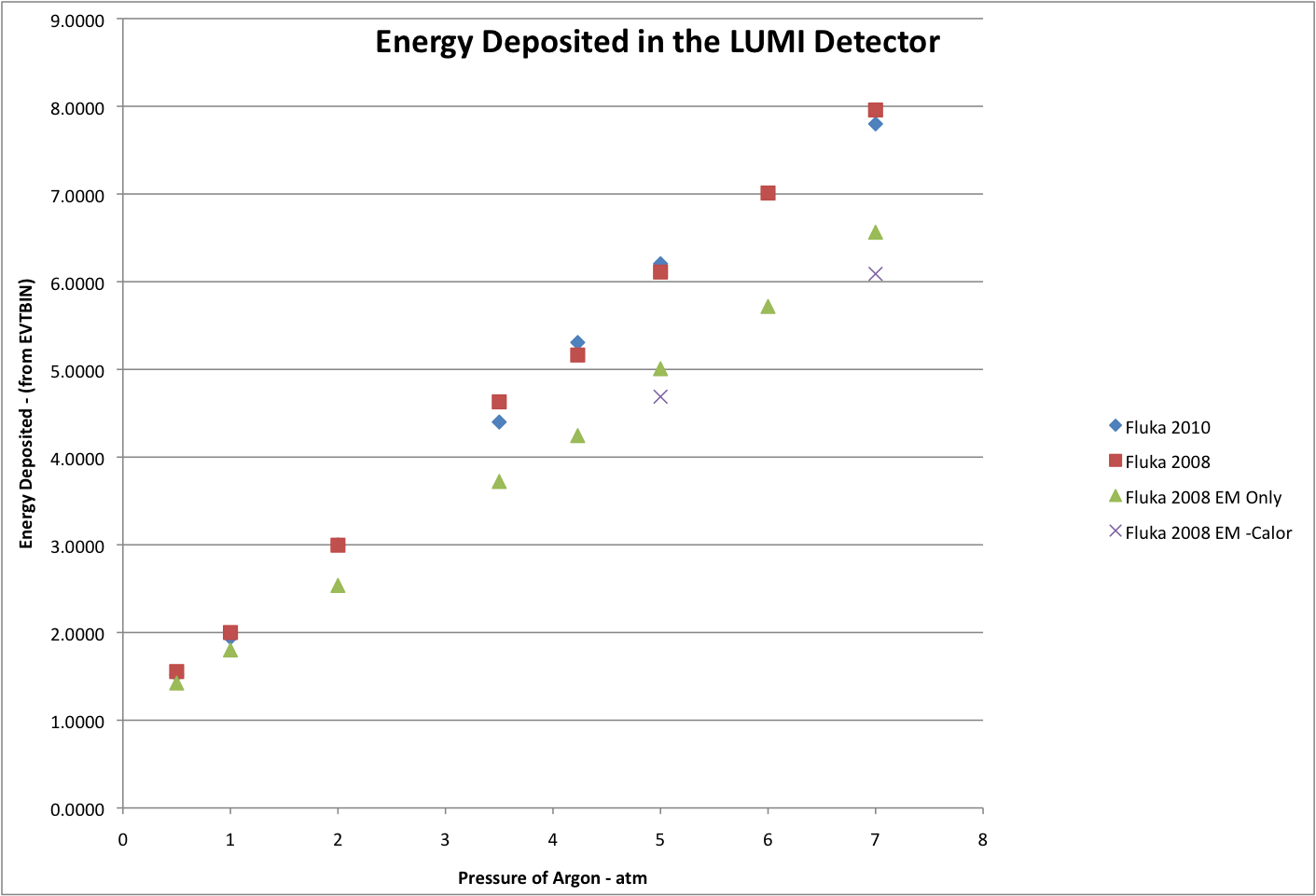 Received on Tue Dec 21 2010 - 10:45:20 CET
This archive was generated by hypermail 2.2.0 : Tue Dec 21 2010 - 10:45:21 CET