FLUKA Installation
From: Fawaz Ali <fawaz.ali_at_mycampus.uoit.ca>
Date: Sun, 29 Apr 2012 14:20:38 -0400 (EDT)
Hello Everyone,
I am installing FLUKA on a laptop containing the Fedora 16 Linux operating system. After reading the user's manual and installation self-help documents available online, it is my understanding that the installation procedure is as follows:
(1) Extract the contents of the TAR file into the FLUKA folder (located in the HOME directory)
(2) Create the $FLUPRO environment variable and make it permanent by editing the .bashrc file
(3) Create the default FLUKA executable, flukahp
I have been able to complete the first two steps, but the third step is where I am running into issues. I am getting a variety of messages pertaining to g77 being unable to perform a "linking" procedure. I have attached a screenshot showing these messages.
I am using the Fedora Linux with Linux 3.1.0-7.fc16.i686 operating system. I am quite new to Linux and I would appreciate if anyone can provide some instructions on how to solve these issues.
Thank you kindly,
Fawaz Ali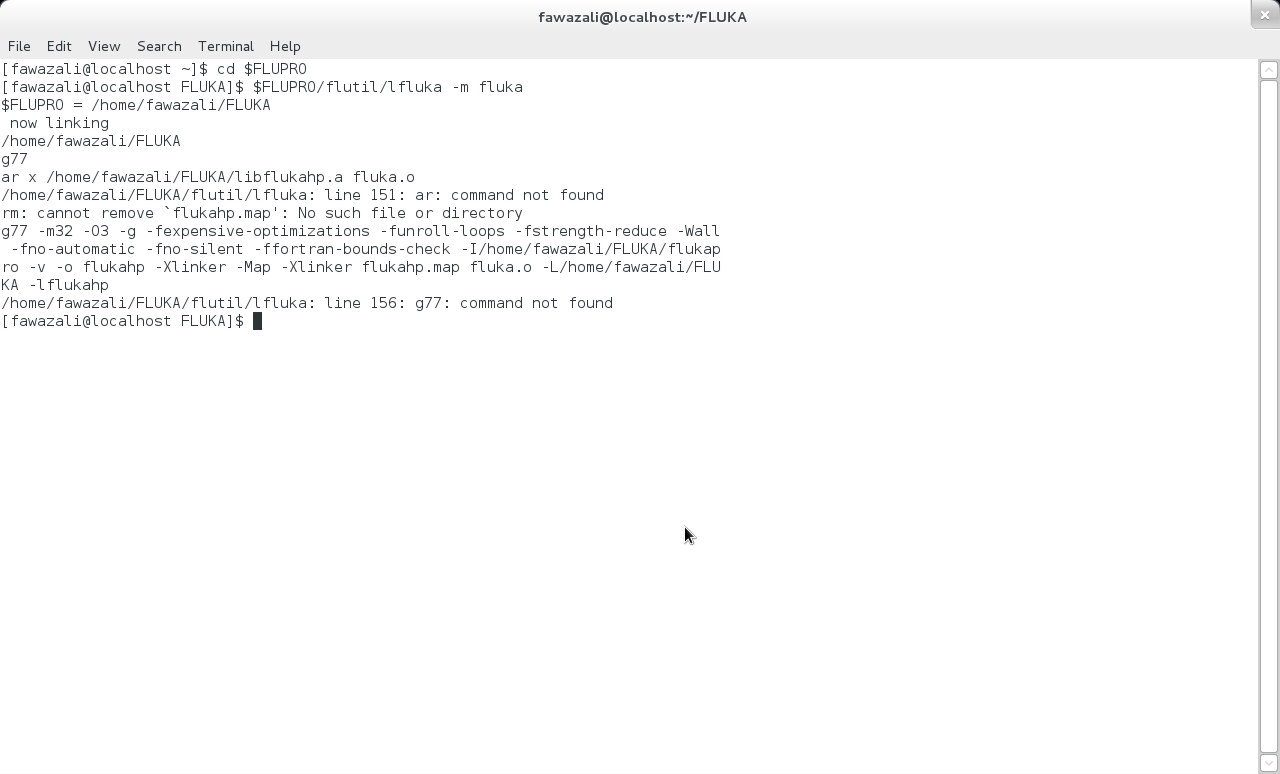 Received on Mon Apr 30 2012 - 15:58:11 CEST
This archive was generated by hypermail 2.2.0 : Mon Apr 30 2012 - 15:58:24 CEST