How to Calculate Electronic Damage?
From: Vahan Petrosyan <vpetrosyan_at_asls.candle.am>
Date: Tue, 18 Dec 2012 10:40:50 +0400
Hi I am trying calculate electronic damage when 20 Mev (or greater )
electron beam hits a sample target (Silicon).

I carefully red the article and tried to implement it myself.
http://info-fluka-discussion.web.cern.ch/info-fluka-discussion/lectures/Damage2Electronics.ppt

Now I have couple of SIMPLE questions regarding to that

As I understood in order to calculate damages I should do following steps
1) Do calculation USERBIN and USERTRACK cards with part. type
Dose/, //SI1MEVNE/and //HADGT20M//
2) Take values from plots of that cards
3)Compare plots values with the chart that I attached( See
Attached Image)

I ask experts If you have time can you take a look to my input card and
say what I may miss?
//
Many Thanks!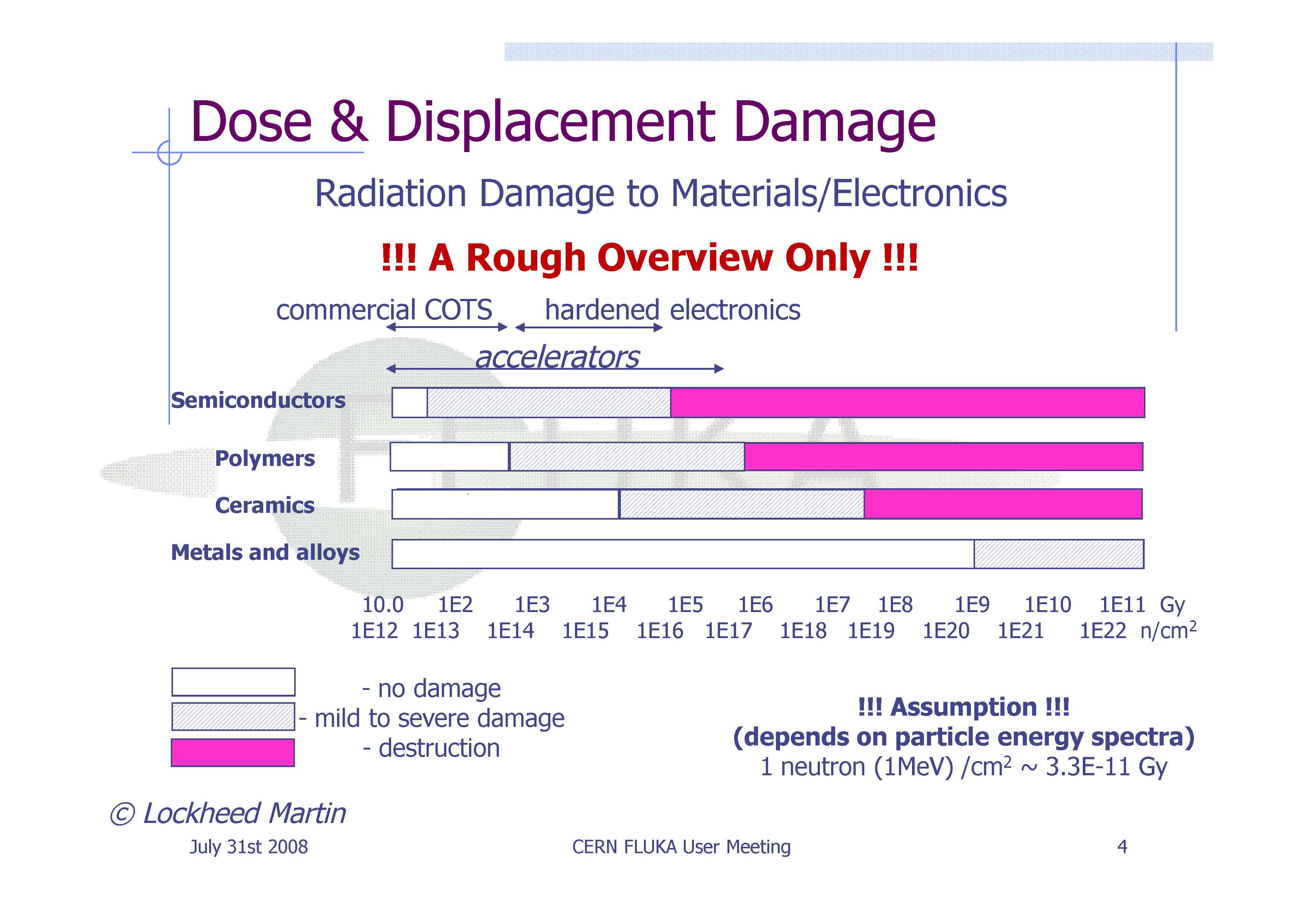 Received on Tue Dec 18 2012 - 09:41:18 CET
This archive was generated by hypermail 2.2.0 : Tue Dec 18 2012 - 09:41:18 CET