From: Chris Theis <Christian.Theis_at_cern.ch>
Date: Wed, 16 Oct 2013 07:29:43 +0000
Dear Ghazaleh,
I'm afraid that without providing more information on what errors you're referring to, it is difficult to give a conclusive answer. I just did a quick check of your geometry and according to the debugger in SimpleGeo it seems to be correctly defined. If the geometry by itself (see attached image) correctly represents what you had intended to model, is a different question.
Best regards
Chris
[cid:image003.jpg_at_01CECA52.3EFBEE30]
-----Original Message-----
From: owner-fluka-discuss_at_mi.infn.it [mailto:owner-fluka-discuss_at_mi.infn.it] On Behalf Of g.davarpanah_at_student.kgut.ac.ir
Sent: 16 October 2013 07:55
To: fluka-discuss_at_fluka.org
Subject: [fluka-discuss]: Error between Simplegeo and Fluka Run
Dear
fluka user
Hello
I used simplegeo to model geometry , I did it but I faced some errors in geometry editor of FLUKA that I couldn't understand what they mean.
I attached my FLUKA input file to this mail.
Please
check out my input geometry file and give help to solve my problem.
With
best Regards,
Ghazaleh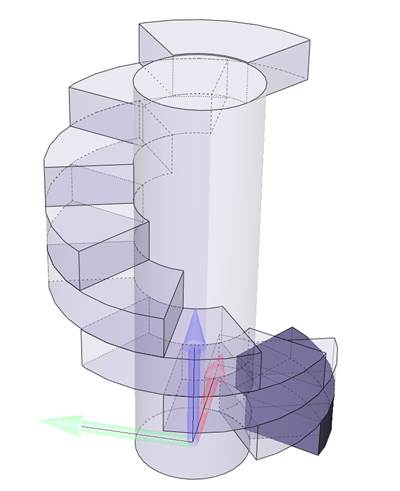 (image/jpeg attachment: image003.jpg)
Received on Wed Oct 16 2013 - 10:21:18 CEST