From: Roman Savinov <rsavinov_at_calpoly.edu>
Date: Fri, 22 Apr 2016 01:48:29 +0000
Dear Vasilis,
I increased the number of events from 1e4 to 2e5 and reran for 10 cycles instead of 3 as I did last time. I also had to reduce the radius of the sphere from 60 to 30 cm, otherwise it takes ridiculous time to run.
The result is indeed more conclusive:
[cid:aacc785e-f2a7-4b5a-8998-b04c3a6c7ca6]
but I do not understand it. Why the profile is concave down?
I want to see an attenuation profile where the dose DECREASE with depth.
Is the sphere is too small or should I increase accuracy some more or, perhaps, this result is actually what I should expect?
thank you,
Roman
__________________________________________________________________________
You can manage unsubscription from this mailing list at
https://www.fluka.org/fluka.php?id=acc_info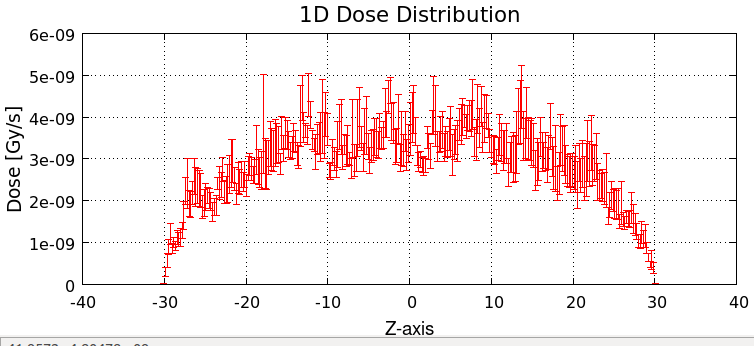 (image/png attachment: pastedImage.png)
Received on Fri Apr 22 2016 - 05:56:36 CEST