[fluka-discuss]: Error with material assignment with new version.
From: Michael Aiken <aiken_at_jlab.org>
Date: Tue, 15 May 2018 15:28:02 -0400 (EDT)
I updated recently to the new version, and I'm having issues with one of my previously running simulation files (attached). The .err file shows a host of "old flair expression format no longer supported" messages as well as one detailing an incorrect material set. I can't seem to find what's hanging it up. I tried a number of other more simple simulations, and they are running perfectly fine. But this one and it's variants that I've created do not run any primaries.
__________________________________________________________________________
You can manage unsubscription from this mailing list at
https://www.fluka.org/fluka.php?id=acc_info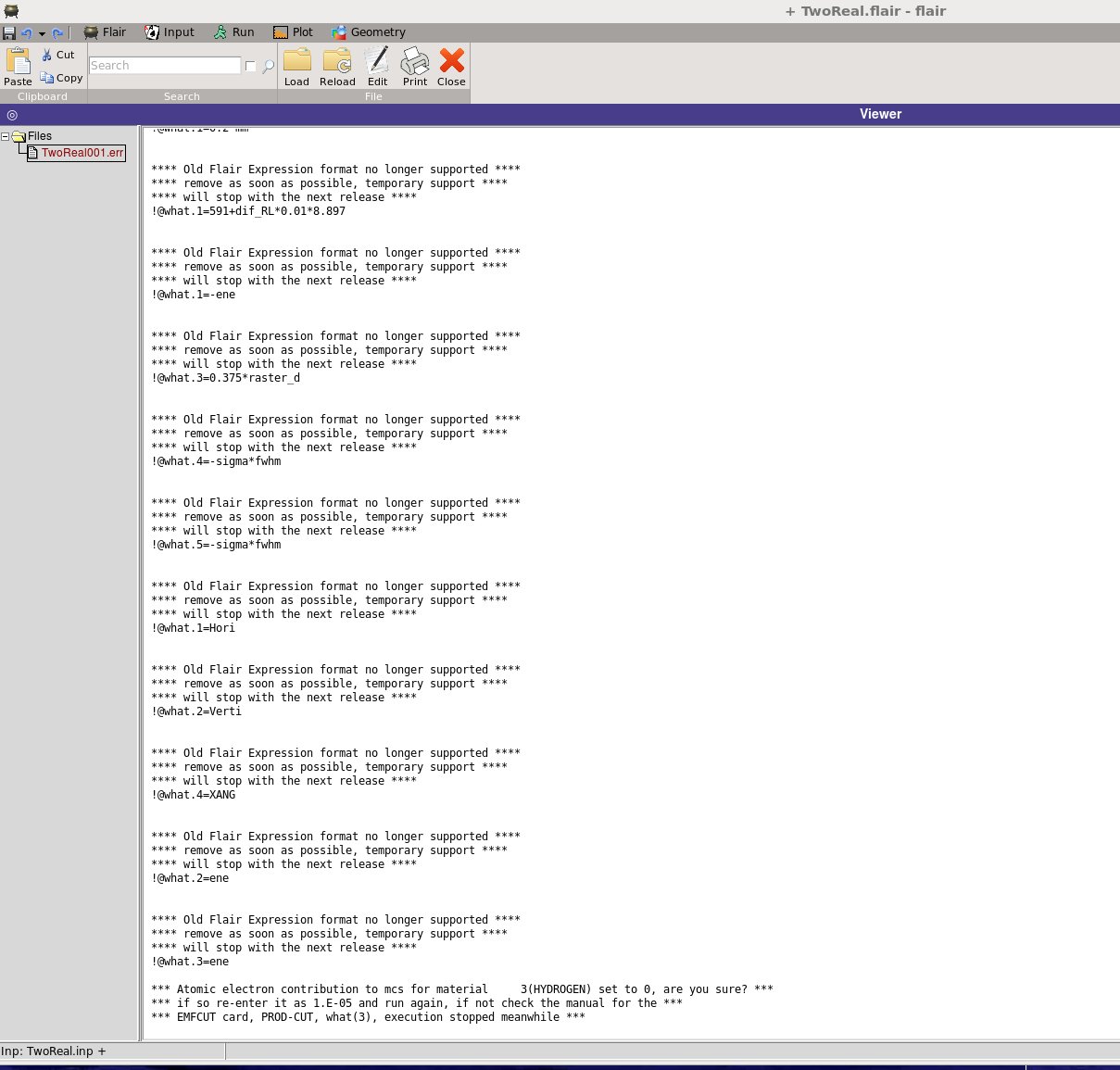 (image/jpeg attachment: FlukaError.jpeg)
application/octet-stream attachment: Start.inp
Received on Tue May 15 2018 - 23:22:15 CEST
This archive was generated by hypermail 2.3.0 : Tue May 15 2018 - 23:22:23 CEST