I can't obtain data process USRBIN,USRTRACK,RESNUCLEI,USERYIELD.
From: <turgaykorkut_at_hotmail.com>
Date: Sun, 6 Sep 2009 23:51:32 +0000
Dear FLUKA users,

I can achieve a result USRBDX no problem.I can run USRBIN,USRTRACK,RESNUCLEI and USRYIELD but I can't achieve a result this cards in FLAIR data process or in terminal via commands.

I see error in attach flairerror1.png and flairerror2.png

What can I do?

Best Regards.

Turgay KORKUT

Ibrahim Cecen University

Turkey

_________________________________________________________________
Anılarınızı istediğiniz herkesle çevrimiçi paylaşın.
http://www.microsoft.com/turkiye/windows/windowslive/products/photos-share.aspx?tab=1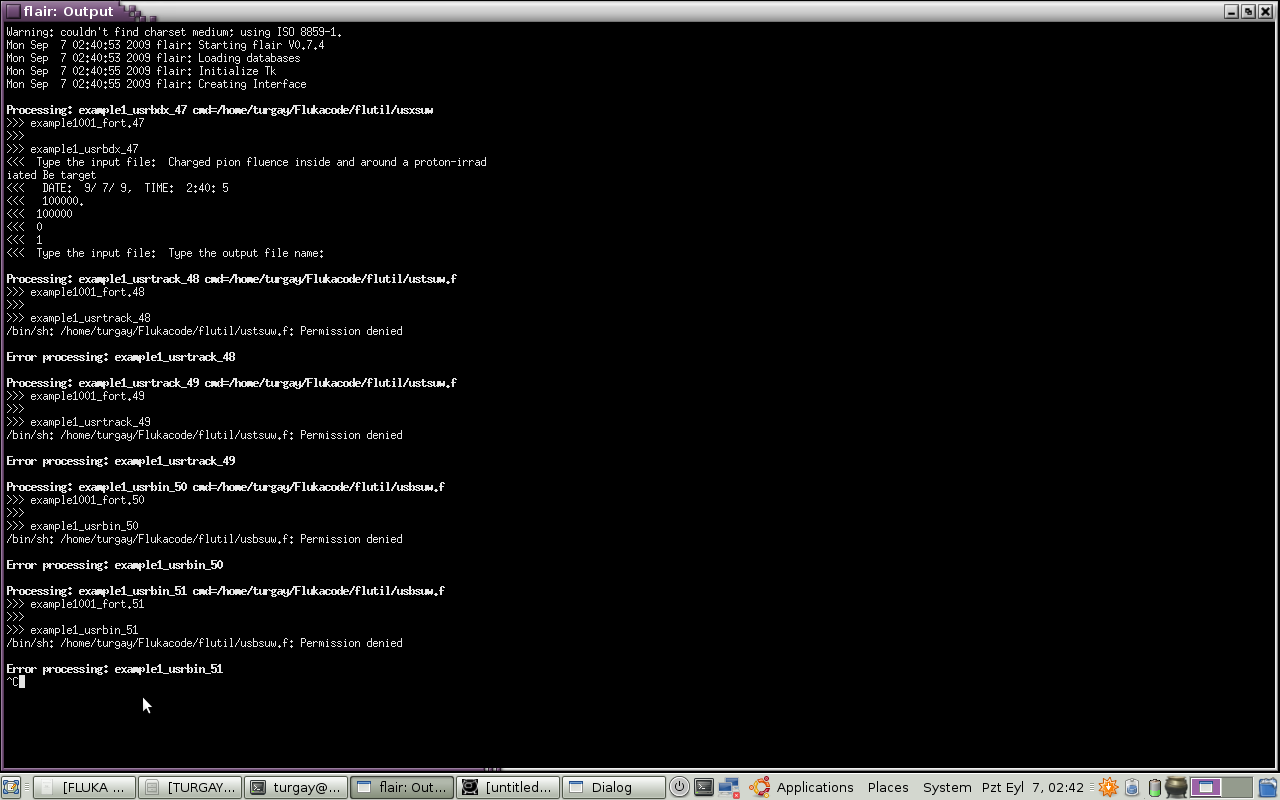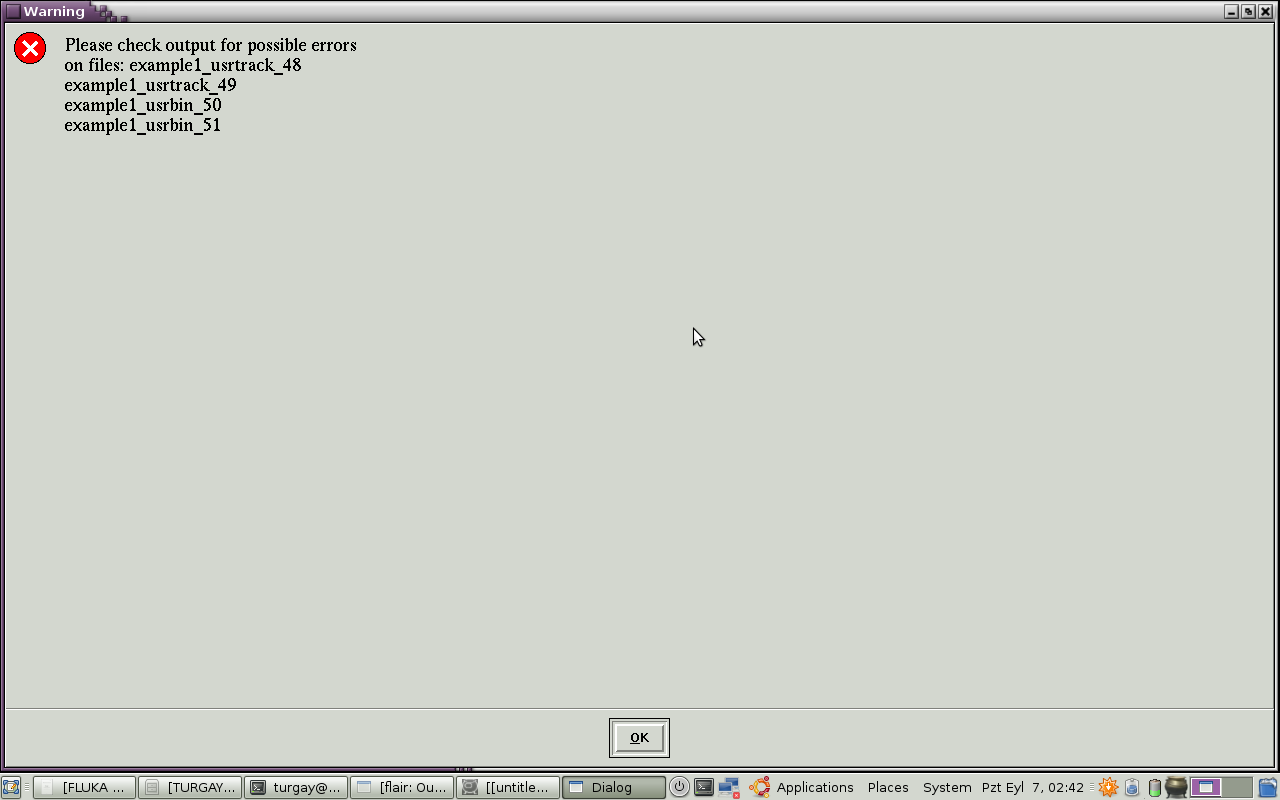 Received on Mon Sep 07 2009 - 09:44:35 CEST
This archive was generated by hypermail 2.2.0 : Mon Sep 07 2009 - 09:45:05 CEST