From: Mina Nozar <nozarm_at_triumf.ca>
Date: Thu, 19 Feb 2015 12:56:05 -0800
Hello everyone,
I just did a quick study, looking at the energy/power deposition in an
Al flange, enclosing an Indium seal. The flange sits upstream of a Be
target (at a 45 deg angle and a distance of 45 cm from the target). The
target is bombarded by 480 MeV proton beam.
I chose NEW_DEFA as the defaults (so a PART-THR of 10 MeV for protons).
I did not lower this threshold using PART-THR card. When I look at the
particle fluences in the Al flange (beam particles, protons, and
neutrons), I see protons down to 1 MeV energies and I am wondering why.
It is like seeing a second set of data from 10 to 100 MeV.
Please see the image enclosed.
Thank you very much for helping me understand what is going on.
Best wishes,
Mina
__________________________________________________________________________
You can manage unsubscription from this mailing list at
https://www.fluka.org/fluka.php?id=acc_info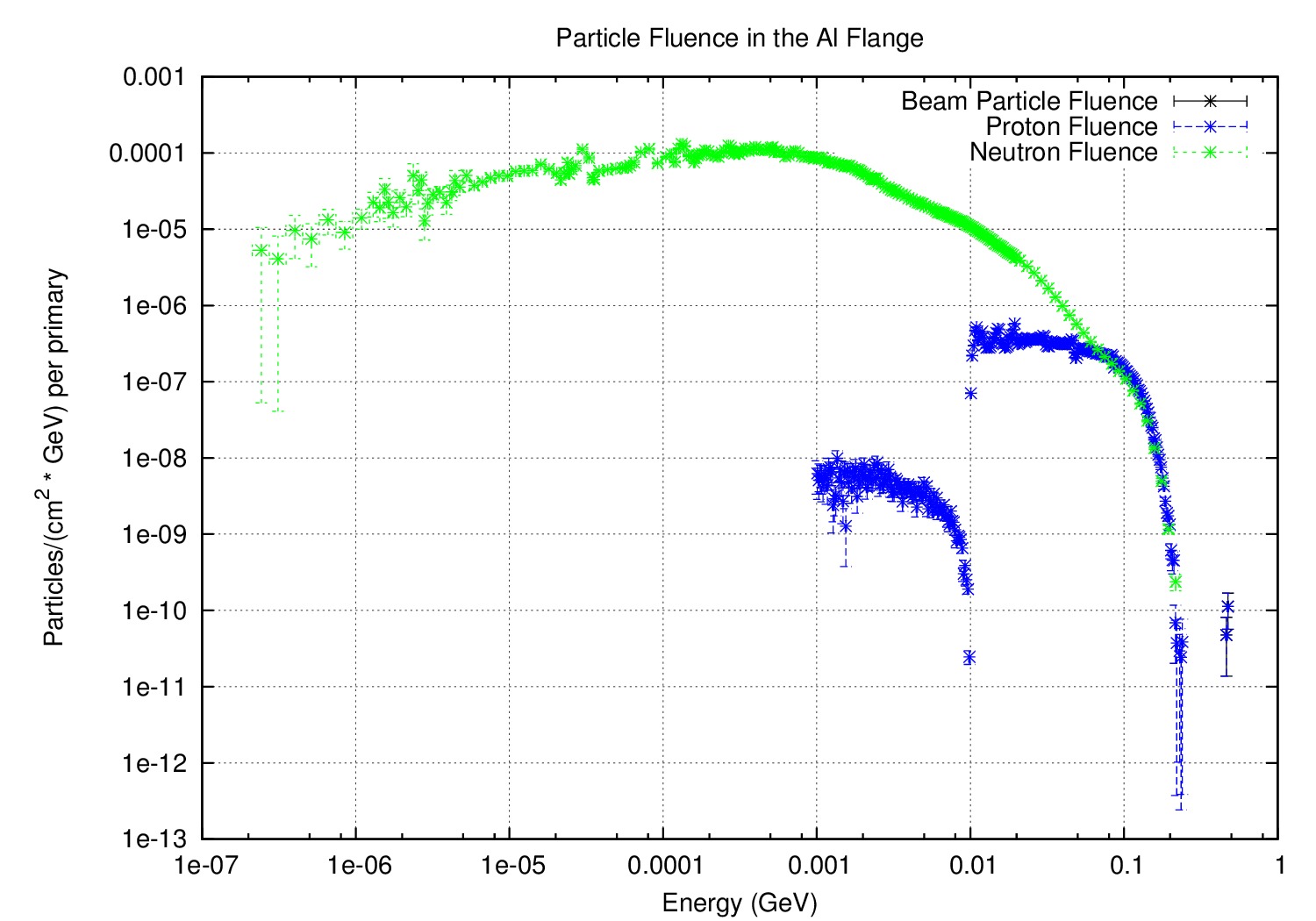 (image/jpeg attachment: T1_ParticleFluence_in_AlFlange.jpg)
Received on Thu Feb 19 2015 - 23:29:25 CET