From: Bartkoski,Dirk Alan <DABartkoski_at_mdanderson.org>
Date: Mon, 30 Mar 2015 17:22:53 +0000
I am interested in using an imported DICOM image and corresponding voxel geometry to model charged particle beams within voxels; subject to magnetic fields within the voxel region. Using Flair, I have done magnetic field transport and modeling on DICOM images separately. Is it possible to do both at the same time?
________________________________
Dirk A. Bartkoski, Ph.D.
Postdoctoral Fellow | Radiation Physics
[MDACC Logo]
Mays Clinic (ACBP1.2972.1)
1515 Holcombe Blvd., Unit 1202
Houston, TX 77030
(713) 745-8124 Office | (865) 310-7349 Mobile
dabartkoski_at_mdanderson.org<mailto:dabartkoski_at_mdanderson.org>
__________________________________________________________________________
You can manage unsubscription from this mailing list at
https://www.fluka.org/fluka.php?id=acc_info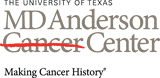 (image/png attachment: image001.png)
Received on Mon Mar 30 2015 - 20:47:23 CEST