From: Felix <felix.ernst.horst_at_lse.thm.de>
Date: Thu, 31 Mar 2016 11:44:30 +0200
Dear FLUKA experts,
I scored photoneutron spectra at several positions within a electron
linac bunker and plotted them as normalized fluence per unit lethargy
(see attachment). Position 1 lies directly beneath the source, position
2 some meters away and position 3 within a maze.
At about 80 meV a peak arises and i thought that it should correspond to
the thermalized neutron energy (k*T), but wouldn't that indicate a
moderator temperatur of about 650 degrees Celsius?
I did not change any LOW-MAT properties in my input file, so i thought
FLUKA would use the neutron cross section sets corresponding to room
temperature (296 K), which should give a peak at about 25 meV instead.
Are you able to understand this effect and are there any mistakes in my
argumentation?
Thank you in advance
Best Regards
Felix

-- 
Felix Horst, M.Sc.
Institut für Medizinische Physik und Strahlenschutz (IMPS)
Technische Hochschule Mittelhessen
Wiesenstr. 14, 35390 Gießen
Raum D10.12a
Telefon: 0641 309 2642


__________________________________________________________________________
You can manage unsubscription from this mailing list at
https://www.fluka.org/fluka.php?id=acc_info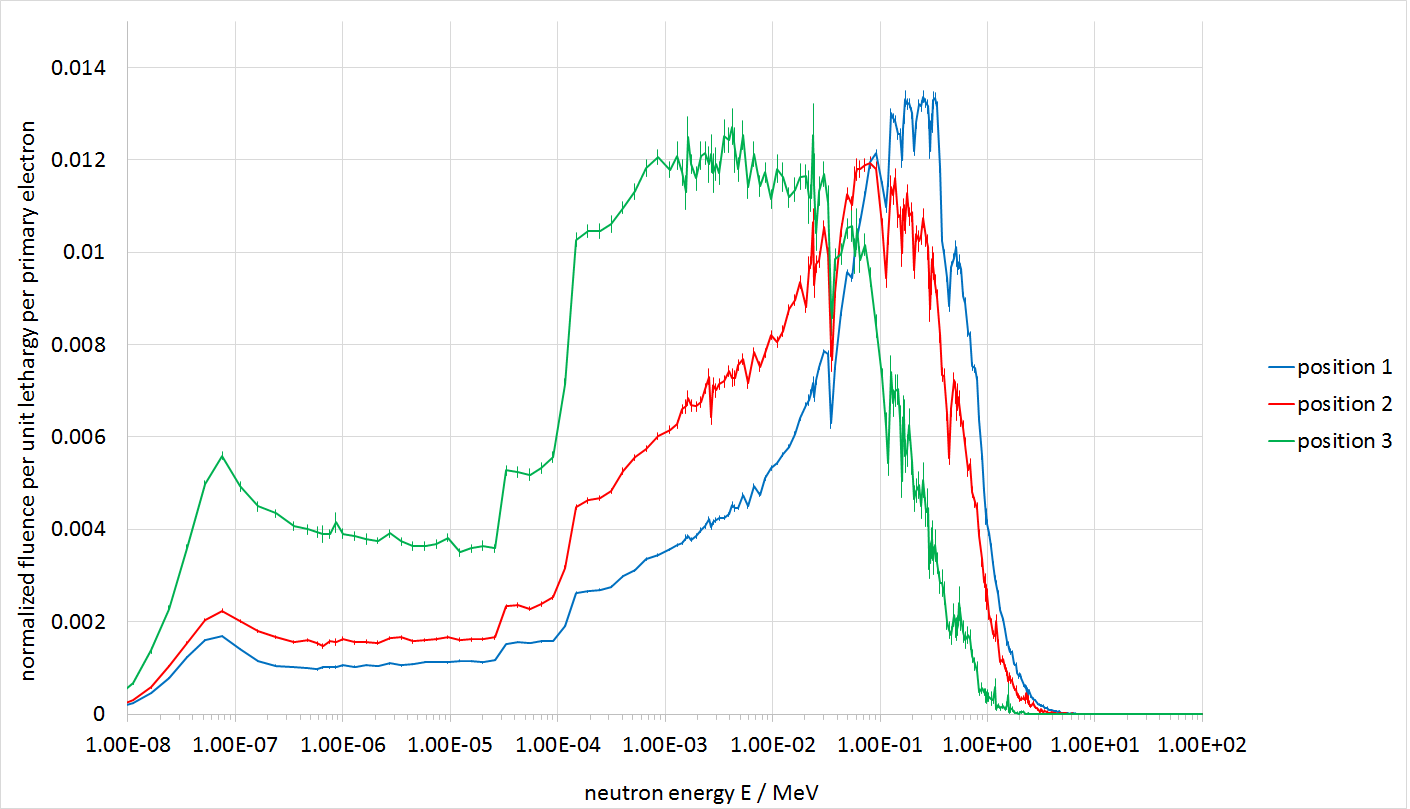 (image/png attachment: neutron_spectra_lethargy.png)
Received on Thu Mar 31 2016 - 13:30:24 CEST