From: Hamideh Jalali <jalali.hb_at_gmail.com>
Date: Sat, 1 Oct 2016 15:17:12 +0330
Dear FLUKA Experts
I would like to have the usrbin results in simulated geometry so I selected
option "auto" in geometry part of usrbin 2D projection plot but the usrbin
result is shown merely in the framwork of geometry without showing the
details of simulated geometry.
I also have the problem with plotting this geometry in SimpleGeo program.
This program is closed when I use automatic update while the geometry part
of flair can correctly plots the geometry in different planes.
Could you help me what the problem is.
Best Regards
Hamideh
ps, the input file is attached.
__________________________________________________________________________
You can manage unsubscription from this mailing list at
https://www.fluka.org/fluka.php?id=acc_info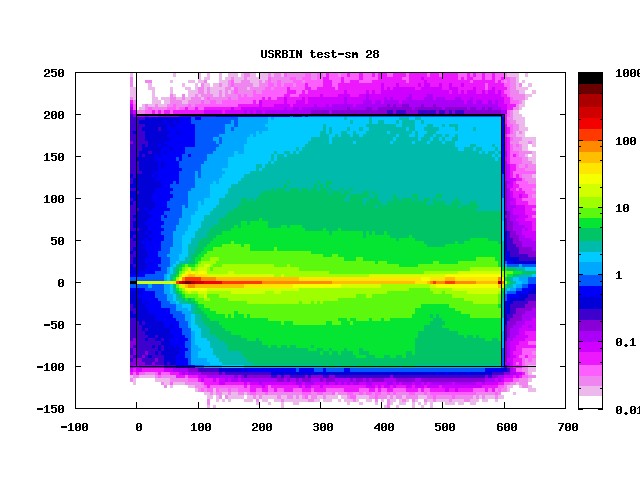 (image/jpeg attachment: test-sm_28_plot.jpg)
Received on Sat Oct 01 2016 - 15:55:03 CEST