Flair example
From: DAVID CERECEDA <d.cereceda_at_alumnos.upm.es>
Date: Wed, 17 Nov 2010 16:23:06 +0200
Dear all FLUKA and FLAIR users,

My name is David Cereceda and I am a new FLUKA/FLAIR user from Madrid.
There is no one capable to help me with my initials steps here at my
Institute and I have some problems trying to solve the Quick Start Flair
Example.

When I create the input and I complete it, I don't have any problem with
the debugging, with the geometry plot (I obtain it) and the running
says "Finish Ok". I also visualize the output files and it seems to be
correct (I attach you an image), but when I try to do the data merging
(I attach you the screen) by pressing the "Process" button, I get some
errors.

"Please check output for possible errors on files: tutorial_usrbin_50"

"No files were created"

Should you can help me, I would appreciate too much

Should you need any additional information (project file,...),please, let
me know

thanks and best,

david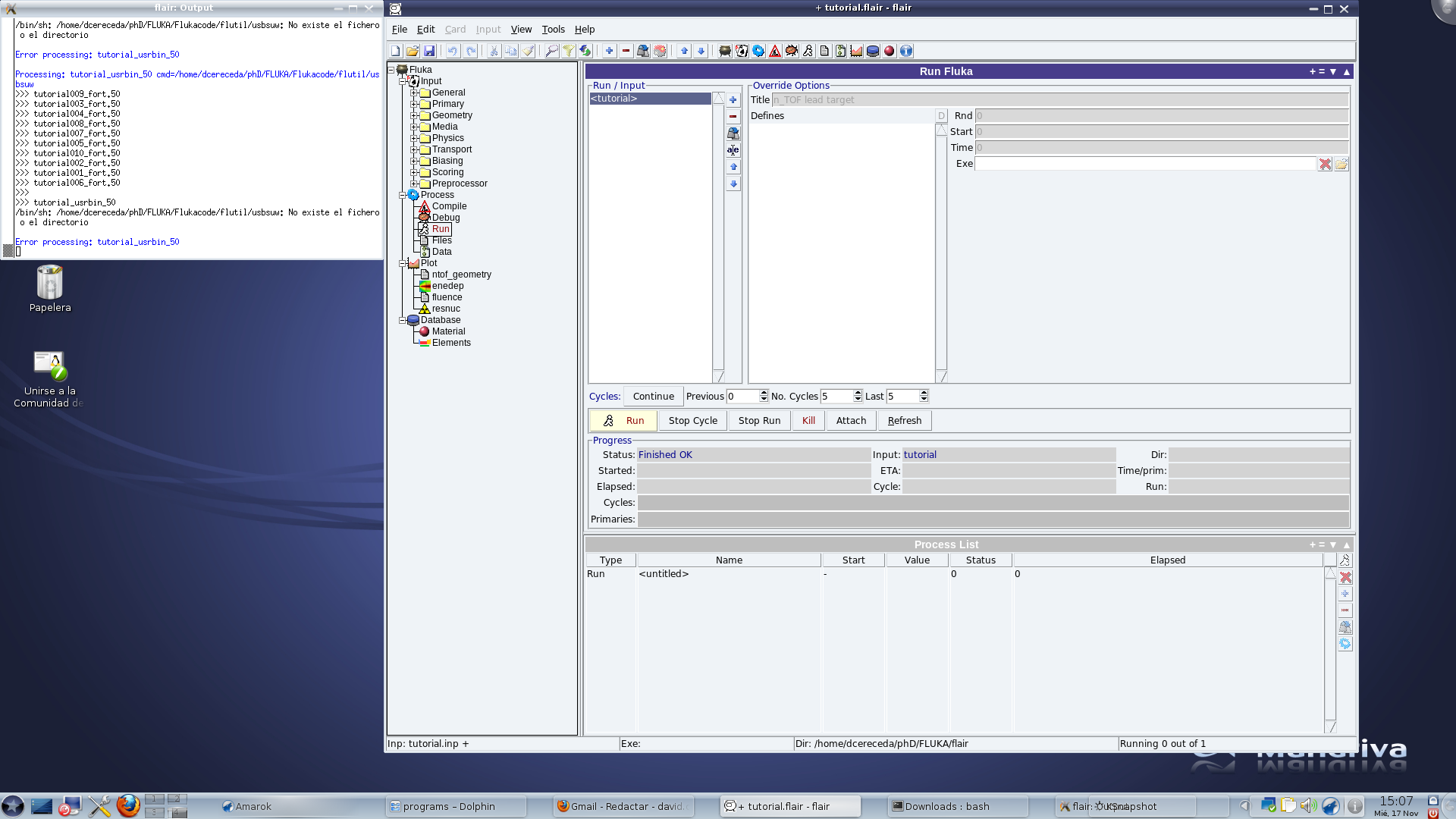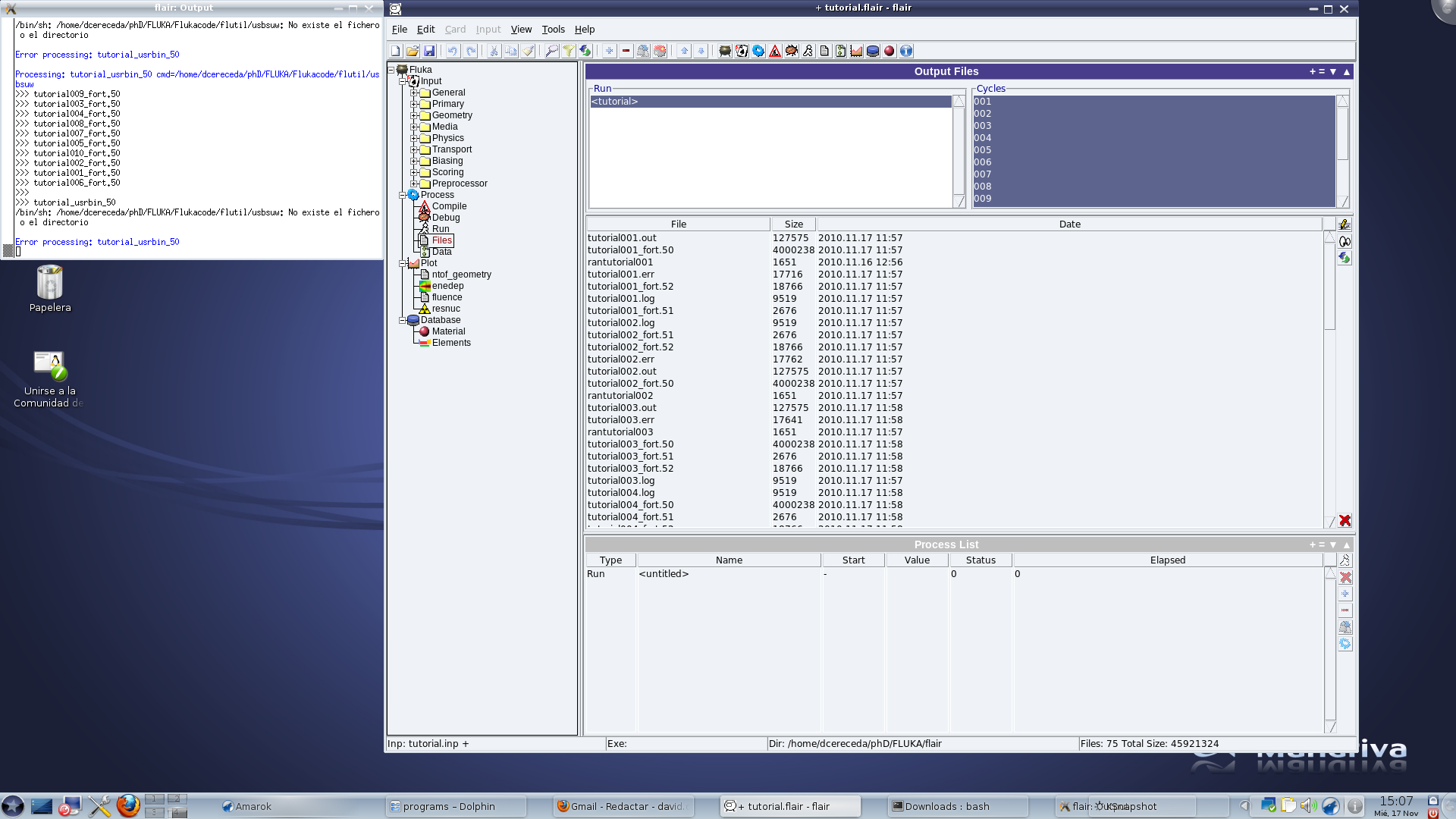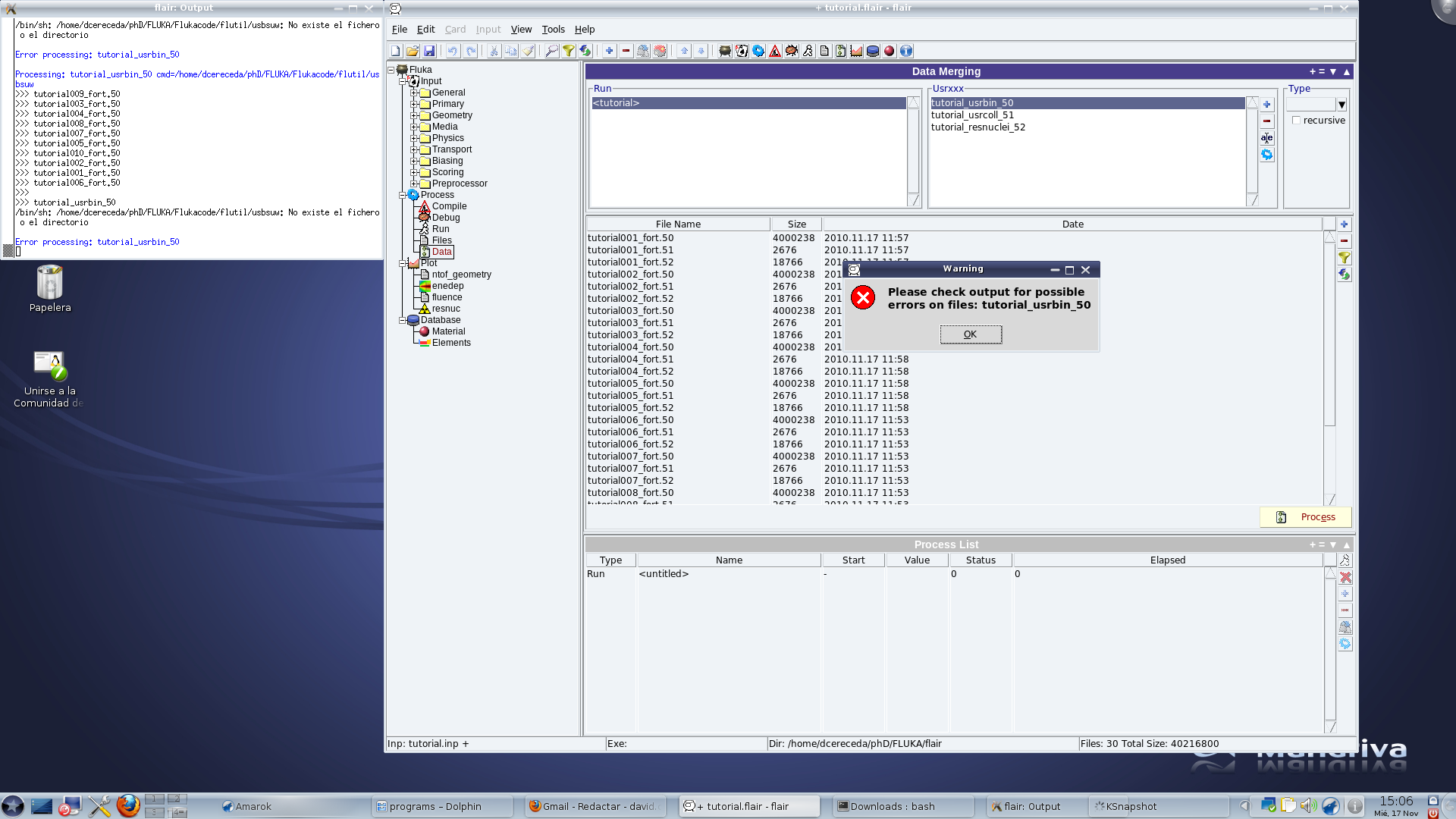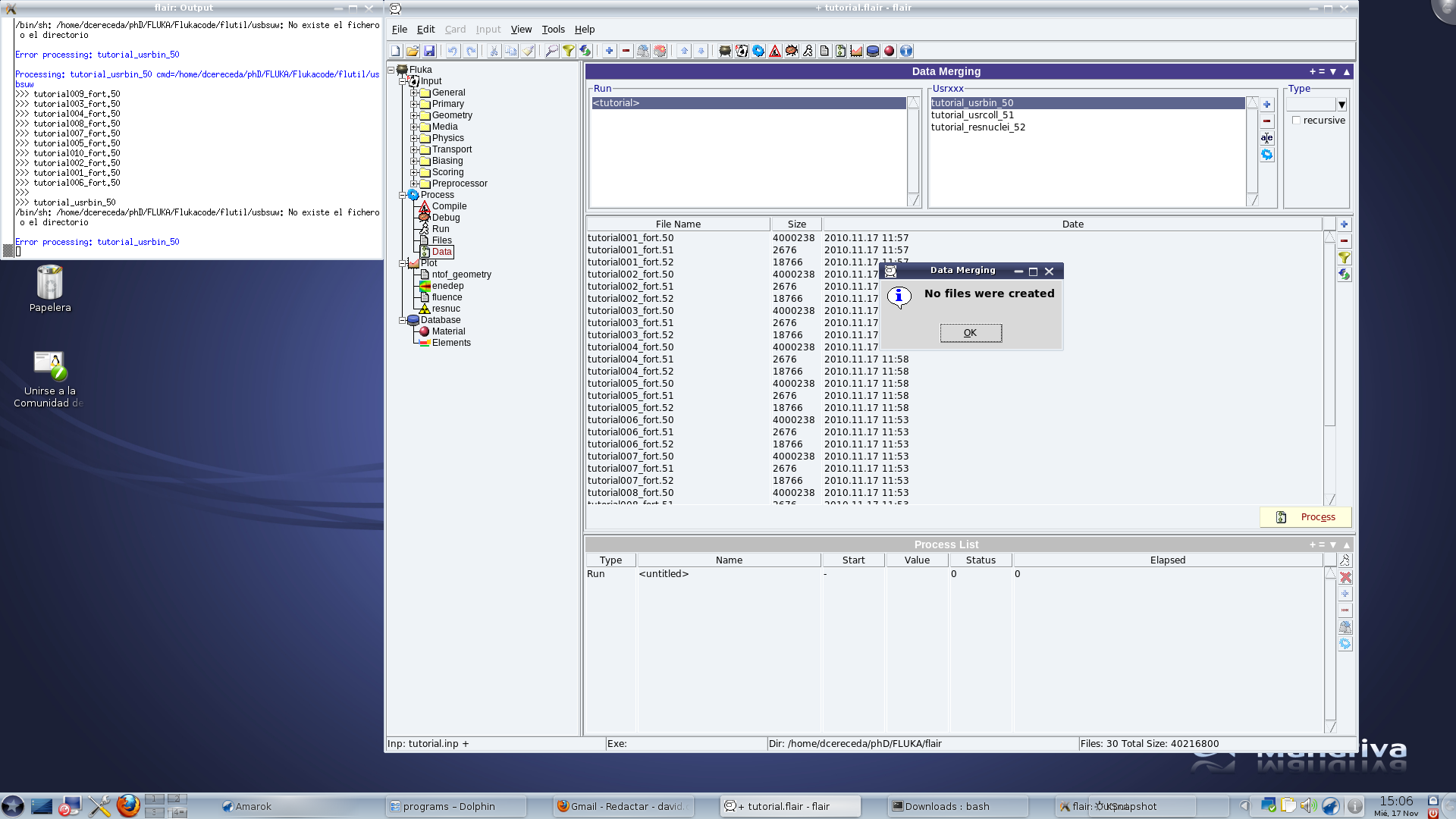 Received on Wed Nov 17 2010 - 19:38:55 CET
This archive was generated by hypermail 2.2.0 : Wed Nov 17 2010 - 19:39:00 CET